In my previous post from and about Istanbul, I noted, by way of conveying the Islamic-yet-Western feel of the city, the very high ratio of uncovered female heads to covered female heads. I then got an email in which a woman living in Istanbul said it sounded like I had been spending my time in the "Starbucks/shopping districts." In some neighborhoods, she said, "women who don't have headscarves will often get a disapproving stare from men and from other women."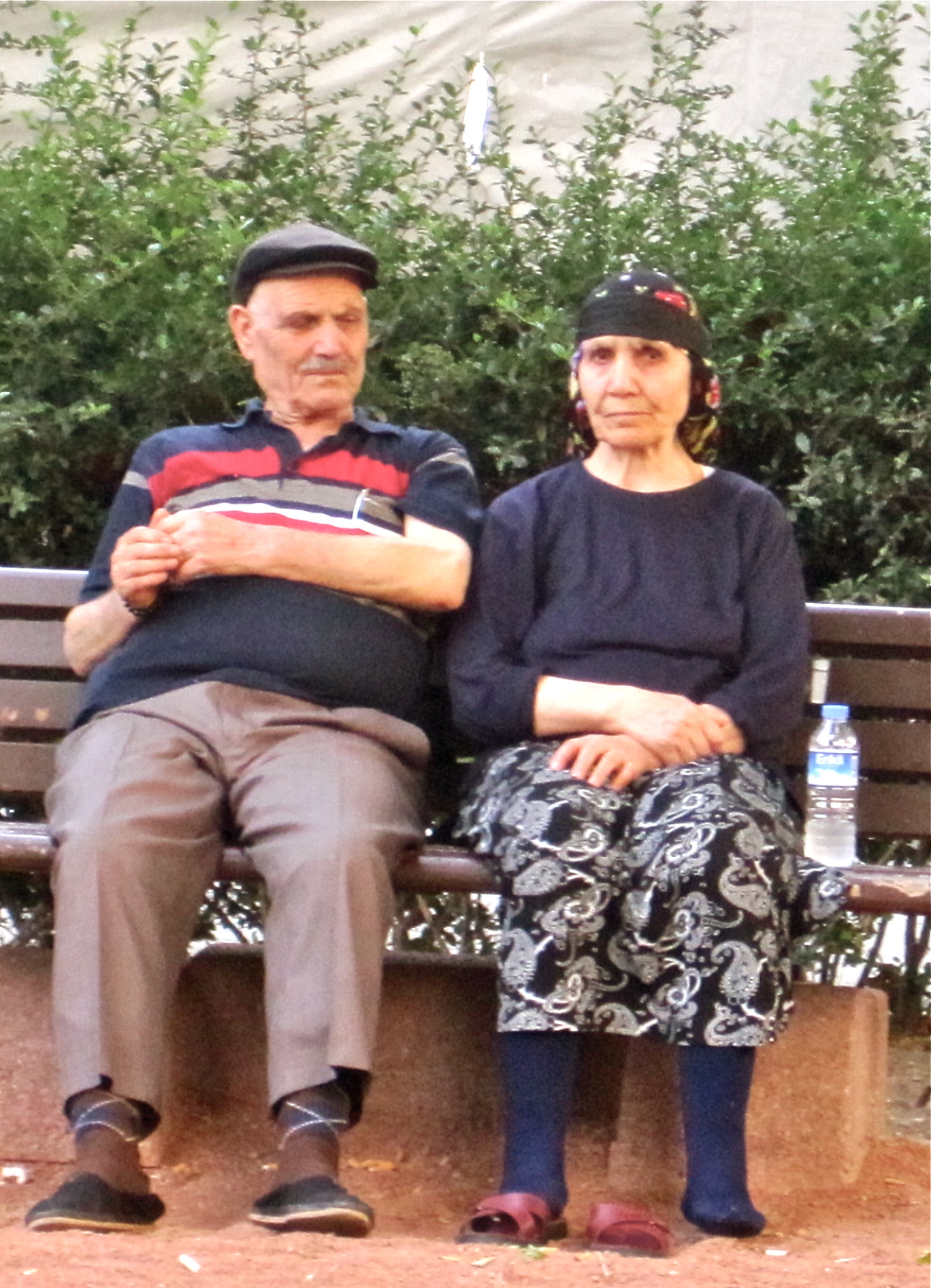 Actually, my sample wasn't terribly narrow in a quantitative sense. It was based on a four-mile walk I took with my older daughter. But it's probably true that, without really trying, we stayed more or less within the Starbucks corridor. By way of correction, I offer you the picture to the left, taken by my daughter, that reflects an unStarbucksy side of Istanbul. Plus, below, a few pictures I shot with my cell phone that feature varying ratios of uncovered to covered heads.
I should emphasize that, as these pictures may suggest, there isn't a clear dichotomy here; "women who wear head scarves" and "cosmopolitan, Starbucksy women" aren't mutually exclusive categories. (Veiled women may be another story, but I've seen almost none of them so far, and I don't know whether the ones I saw were Turkish.)
I should hold off for now on further observations about Turkey. Since I got here my attention has been largely consumed by a conference on the future of the global economy (more on which later). But the conference is over, and my researches into Turkey per se can now begin. So watch this space. I continue to believe that Turkey is one of the most important countries in the world, and now I'll start examining that thesis in earnest and will report back as I learn more.