What China's Talking About Today: Yang Rui Rails Against 'Foreign Trash'
A prominent Chinese TV host gets a little xenophobic.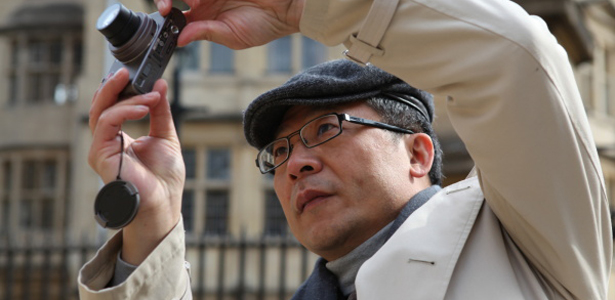 The host of a respected English-language CCTV program posted a message on Sina Weibo last Wednesday in support of the Chinese government's measures to crackdown on expatriate criminals. As James Fallows wrote of Yang Rui's diatribe in a comprehensive post over the weekend, "the reaction in the Chinese blogosphere has been mockery of Yang Rui for his xenophobia."
Yang, who co-hosts CCTV 9's Dialogue, wrote:
The Public Security Bureau must clean up foreign trash, snatch foreign vagabonds and protect our innocent girls. Wudaokou and Sanlitun are the most deeply affected areas.
Wudaokou and Sanlitun are two bar districts in Beijing. Wudaokou is largely dominated by Korean students who study at nearby universities, and Sanlitun streets are often packed with European, African, and American bar-goers.
Yang continued,
We already kicked out that foreign bitch [Melissa Chan] and shut down Al Jazeera's Beijing office, to show people who demonize China that they can shut up and beat it.
Yang's commentary, which comes after a British national sexually assaulted a Chinese woman near Tiananmen Square, provoked a flurry of responses from the Sina Weibo community, in China and abroad.

One purported foreigner seemed to agree with Yang.
"[Thumbs up icons] Remove the foreigners who go to China for the 'easy life,' who do not really love China except for its women, and who are a disgrace to the reputation of Americans who really do love China," wrote user CaucasianBrian, reportedly from the United States
Many Chinese micro-bloggers also expressed support for Yang's message.
"I support Yang Rui! Let's clean out the foreign garbage," wrote user LiangChaoZhongChenWuSanGui.
Still, many Chinese micro-bloggers came out in support of China's expatriate community, expressing that Yang Rui is guilty of xenophobia.
User NicolaJordan wrote, "Narrow minded!!"
"A journalist would get fired for this [statement] in America. Let's see who holds Yang Rui accountable," wrote user jclaohe.