What China's Talking About Today: Getting Tough With North Korea
After North Koreans held 29 Chinese fishermen hostage, web users in China are calling for their country to take action against the long-time ally.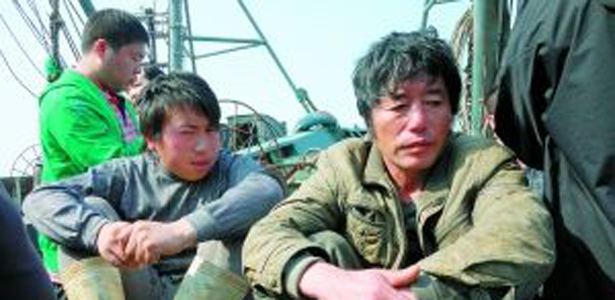 Chinese fisherman held hostage by North Korean nationals on the Yellow Sea were finally released after nearly two weeks of captivity, Chinese national media reported Sunday.
Two days after the announcement, Chinese micro-bloggers on Sina Weibo are still angry -- this time less at North Korea than their own Ministry of Foreign Affairs.
"Is the Chinese government good for nothing or are the leaders incompetent??? [Screw] your mother (Cao ni ma)," wrote user North Star 1311.
"When I saw the reports of the North Koreans taking Chinese boats hostage, I was angry, although our country has taught me to bite bullets. F***, our dignity is gone, why must we endure this? Can't the Ministry of Foreign Affairs stop talking a big game and be brave," wrote cyuer1993.
It remains unclear whether the North Koreans' requested ransom of $190,000 was paid for the release of the three fishing vessels, holding a total of 29 Chinese nationals, and reports have yet to reveal whether hostage-takers were North Korean military or civilians.
Some Chinese micro-bloggers called to sever ties with North Korea altogether, what would effectively cut the Democratic People's Republic off from its foremost supplier of much-needed aid.
"Why is China still taking care of little North Korea??? Why feed a stray dog," wrote Qingxiaomingchu.
Others seemed to observe an older kind of political tie with North Korea.
"North Korea is really quite unfilial," wrote huli9jiangnuan, referring at once to the strong Korean cultural observance of Confucianism and also Korea's long history as a Chinese tributary state.