What China's Talking About Today: Fuming at Vietnam Over South China Sea Dispute
The country declared China's ban on Vietnamese fishing vessels in disputed parts of the South China Sea "invalid."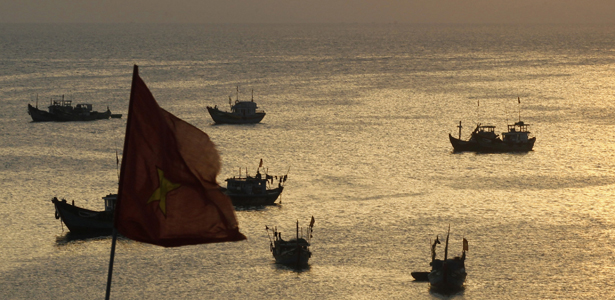 Vietnam entered the ongoing South China Sea imbroglio between China and the Philippines yesterday.
Hanoi's Foreign Ministry spokesperson Luong Thanh Nghi declared China's ban on Vietnamese fishing boats in disputed parts of the South China Sea "invalid."
China has declared "absolute sovereignty" over the heavily trafficked waterway. The South China Sea is among the most frequently traveled shipping routes in the world. Chinese sources have also estimated that over 200 billion barrels worth of oil reserves lie beneath its seabed.
When disputes regarding sovereignty over the South China Sea threatened to break out into armed conflict last year, diplomatic efforts between Beijing and Southeast Asian governments -- including Vietnam and the Philippines -- eased the tensions.
But, in mid-April, a Filipino warship tried to detain Chinese fishing boats at the Scarborough Shoal, off the Northwest coast of the Southeast Asian nation, but was stopped by Chinese surveillance craft. The incident resulted in a tense standoff that has lasted until now.
In the interim, Sina Weibo is perennially inundated with trends decrying the Philippines' activity in the region. Today, Chinese micro-blogging on both Vietnam and the Philippines amounted to roughly 4.7 million messages.
Most commentary offered staunch and at times violent support for China's interests in the waterspace.
"Bastard Philippines, get out [of the South China Sea]," wrote user bling2bling.
"Haha, what a bunch of bastards. They think this is a game and aren't afraid of getting hurt," said GongzaiXiaohei.
Some commenters expressed worry that Vietnam's involvement will provoke armed conflict in the region.
"Wasn't Vietnam massacred enough by the Americans? Aren't the people who died because of fighting in Vietnam enough?" user Then_You Are a Carefree Nahshan Chrysanthemum asked.