The Rise of Legal Immigration From Mexico
A decade ago, 10 percent of migrants from Mexico to the U.S. did so legally. Now, it's 50 percent.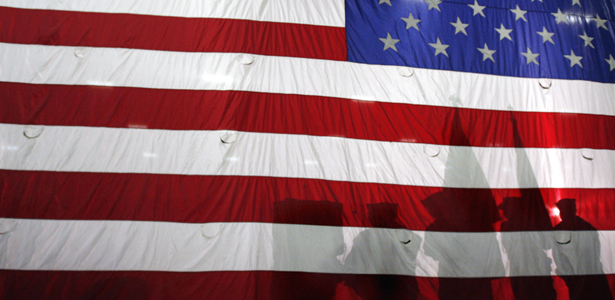 ---

MORE FROM THE COUNCIL ON FOREIGN RELATIONS
---
A recent Pew Hispanic Center report highlights the rather steep declines in the number of Mexicans coming to the United States, as well as the rising numbers leaving for Mexico. Taken together, they show that net migration from 2005 to 2010 reached zero--with inflows and outflows of some 1.4 million individuals (a rough average of 280,000 a year) cancelling each other out. This is a huge migratory shift, and one that reflects many things, including a weaker U.S. economy, a stronger Mexican economy, changing Mexican demographics, rising deportations, and enhanced border security.
Another migratory change has also occurred: of the Mexicans that still come to the United States, many more do so legally. At the start of the twenty-first century, less than 10 percent came with papers. A decade later, it is 50 percent.
The vast majority of these came on "family reunification visas"--spouses, parents, children, or siblings of U.S. citizens or legal permanent residents.  Others--some ninety thousand in 2011--came on H-visas to work, their professions ranging from engineers to agricultural workers. Ten thousand more came to study. Some two thousand--more than double 2000 levels--came on E-2 NAFTA visas, reserved for investors and business people from countries that are U.S. trading partners. Mexicans also received their highest ever number of EB-5 visas, which require a $500,000 to $1 million investment in a U.S. business, and the creation of at least ten U.S. jobs.
The rise in legal immigration has the potential to alter the political debate, as it lessens the law and order challenges. But some will still be concerned about the role of this large group of immigrants, believing as the late Harvard professor Samuel P. Huntington did, that Mexican immigrants "threaten to divide the United States into two peoples, two cultures, and two languages." Perhaps a final trend can help allay these worries. In the past decade, one million Mexicans swore their allegiance to the U.S. and became citizens--surpassing all other nationalities--a sure sign of their desire to become Americans.
This article originally appeared at CFR.org, an Atlantic partner site.