'The Chinese Dream' and the Complexities of China's Ascent
From a specific aspect of China's ambitions, an attempt to draw general lessons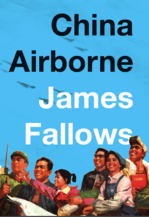 This morning, the Atlantic put up
a second excerpt
of my
China Airborne
book, as part of our
China Takes Off
special coverage this month. For the record,
Popular Science
also has
an excerpt
(on how Chinese and American officials are trying to make aerospace part of China's "clean energy" drive), and an adaptation is coming shortly in
Wired
. The marketing part of my brain feels obliged to point out that all the excerpts together represent about 15% of the book, and that zero % of the book appeared as previous Atlantic articles (ie, not a compendium).
I am grateful for the pairing of these two Atlantic online excerpts, because they suggest the range of what I was trying to do. The first part was an adventure story, illustrating how I learned about one part of China's pell-mell drive for all-fronts technological success. Today's second part is an illustration of the "what it all means" work I am trying simultaneously to do. FYI.
Just because I like this photo, here is a picture from the second trip I took in Asia with Peter Claeys, in his Cirrus SR-22. This was in the fall of 2007, a year after our eventful flight within China from Changsha to Zhuhai. This was soon after dawn, on a broken-cloud day at the small Honda airport, in Saitama prefecture outside Tokyo. That is Peter Claeys, in silhouette, walking across the grassy tiedown area to the airplane in which he and I will fly down to Okinawa, and thence to Taipei. More photos from that flight are here.
And, Tokyo through a thin layer of cloud: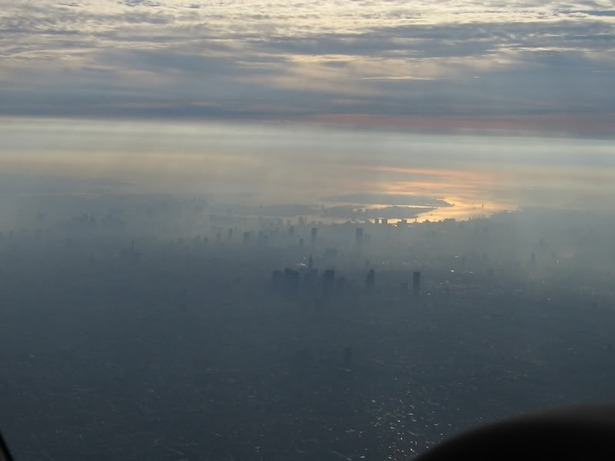 I will try to keep marketing info to an informative-but-short-of-intrusive level. FWIW tomorrow, May 10, I'll be on the Diane Rehm show at 11am talking about my book and China.