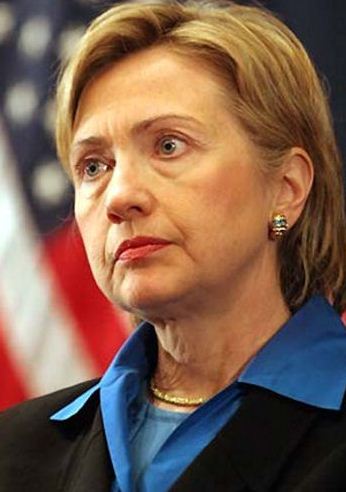 The State Department, according to a report in today's Wall Street Journal, is poised to do something that could increase the chances of war with Iran.

Let's set the context:
We're in the midst of negotiations with Iran, trying to keep it from building a nuclear bomb. Within Iran there is disagreement about how hard a line to take in the negotiations. Obviously, all other things being equal, it would be good to strengthen moderate voices within Iran and undermine hardliners--particularly hardliners who want the talks to fail altogether so that Iran can proceed to build a bomb.
Here is part of the narrative the hardliners are pushing:
Iran needs nuclear weapons to defend itself. It is beset by enemies. The Sunni states would love to overthrow our government. Just recall that Iraq, when it was a Sunni-run state, attacked us, starting a war that killed hundreds of thousands of Iranians. And note that Sunni states are currently trying to abet the overthrow of our ally in Syria--just one domino away from the fall of our own government. And don't forget about the American-Zionist axis: prominent Americans and Israelis openly call for regime change in Tehran, and we suspect that this is the secret goal of the Obama administration.