Israel's governing coalition -- until recently rock-solid -- is under assault. The country's political landscape could be about to change dramatically.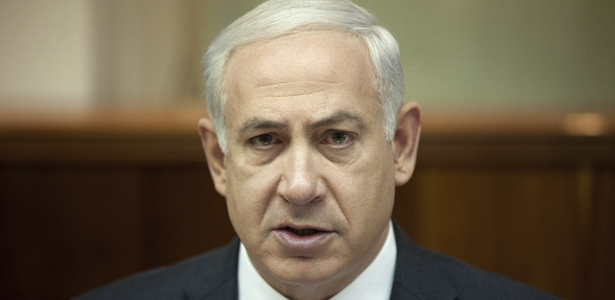 Over the past few months, the conventional wisdom about Israeli politics was that current Prime Minister Benjamin Netanyahu leads one of the most stable governments in Israel's history, and that even if he managed to be the first prime minister to serve out a full term since 1988 and cruise to a scheduled elections in 2013, he would easily win another term.
What a difference a weekend makes. The storm began on Friday, when Yuval Diskin, who just retired as head of the Israeli Shin Bet security service, launched a much-publicized diatribe against Netanyahu, saying, "I have no trust in the current Israeli leadership." Decrying the "messianic leadership" of Netanyahu and Defense Minister Ehud Barak, he criticized them for "present[ing] the public with a mirage" regarding the choices for dealing with Iranian nuclearization. Diskin's comments, particularly newsworthy coming from someone with unimpeachable security credentials, and who worked directly with Netanyahu for three years, hit the prime minister in his supposed strong spot -- his hawkish handling of Iran.
Diskin's critique is part of a growing chorus of recently departed security chiefs who worked under Netanyahu and are slamming the prime minister with unusual directness. "An aerial attack against Iran's nuclear reactors would be foolish," declared the most recent Mossad chief, Meir Dagan, in his first public comments since leaving office. "Anyone attacking Iran needs to understand that it could start a regional war which will include missile fire from Iran and Hezbollah in Lebanon."
Gabi Ashkenazi, the most recent head of the Israeli Defense Forces (IDF), made more subtle comments about his preference for sanctions over an attack on Iran as the best way to address the nuclear issue -- seen by many as a quiet rebuke to his former boss, about whom Ashkenazi is much more vocal behind closed doors, according to many sourced. Ashkenazi and Dagan both came out in support of Diskin over the weekend. Dagan also referred to Diskin and Ashkenazi as his partners in "stop[ping] Bibi and Barak" from setting out on "any dangerous adventure."
Perhaps the most significant comment came from current IDF chief Benny Gantz, who told Israeli newspaper Haaretz last week, "Clearly, the more the Iranians progress the worse the situation is. This is a critical year, but not necessarily 'go, no-go.'" His comments are a stark contrast to Netanyahu's timeline. He also told Haaretz that international diplomatic and economic pressure on Iran is beginning to bear fruit, that he didn't think Iranian leader Ayatollah Ali Khamenei would develop a nuclear weapon, and and that the Iranian leadership is "very rational" -- all claims that are in direct conflict with Netanyahu's line on these issues.
The convergence of these comments is a serious threat to Netanyahu. As David Horovitz, the editor of the Times of Israel, opined:
When one of your trio of ex-security chiefs goes public to undermine your declared assessments and strategies regarding Iran, you might reasonably challenge the credibility of his argument by claiming that he carries some kind of personal grudge against you, or is about to enter the political battlefield in a party other than yours.

When two of them do it, your questioning of their motives starts to look a little more wobbly. When all three weigh in, with varying degrees of stridency, it is the credibility of your positions, not theirs, that can start to become the issue.

The upheaval caused by these comments was on full display at the Jerusalem Post conference I attended in New York yesterday, where Dagan and Ashkenazi shared the stage with former prime minister Ehud Olmert and Likud minister Gilad Erdan. A tense verbal battle erupted when Dagan defended Diskin as "a very serious man, a very talented man, he has a lot of experience in countering terrorism." Erdan yelled, "If Diskin thinks things are so dangerous, he should not have stayed in his post for five years and agree to a sixth year." Dagan jumped out of his chair and exclaimed, "I may be impolite, but I prefer the truth be told." Erdan countered that he would prefer if "Mossad chiefs do not sabotage Netanyahu's efforts to garner the world's support against Iran."
Olmert defended Dagan and Diskin by saying that they have "contributed much more to the safety of Israel than those who are criticizing them." He ended the battle on a sober note, staying, "These people are not necessarily enemies of Israel. And we have to ask -- what has happened that all the leaders of Israel's security services suddenly think in the same way? Until they expressed their opinion in public they were brave and admired fighters -- and suddenly they are enemies of Israel, suddenly they don't care about Israel's security?" Clearly their criticisms have struck a chord.
In his comments on Friday, Diskin also slammed Netanyahu for lack of progress on the Palestinian front. "If we don't come to our senses soon, when [Palestinian President Mahmoud] Abbas steps down in a year or two, we might be in a worse-off situation," he declared. "Netanyahu knows that if he makes a small gesture toward the Palestinians, his coalition will fall apart."
Diskin didn't know how prescient he would be, when things only got worse for Netanyahu later that day. Newly elected Kadima leader Shaul Mofaz, head of the opposition, immediately jumped on the frenzy, calling on Friday for new elections. "Israel's citizens will be faced with a choice between more obtuseness, apathy, and extremism from this government and national interests and hope," Mofaz said, adding, "I call for the general elections to be held at the earliest possible opportunity, immediately following the holidays, on Tuesday, October 16." He urged Netanyahu to "begin explicit moves in order to reach an agreed-upon date for general elections."
The call, which was soon echoed by Labor Party leader Shelly Yachimovich, was not surprising coming from the two leading opposition parties. But the real bombshell came later on Friday, when Foreign Minister Avidgor Lieberman, leader of the second-largest party in Netanyahu's ruling coalition, threatened to bolt the government over a pending compromise over requiring religious men to serve in the military. "Our obligation to the coalition is over. We have an obligation to voters as well, and once the coalition didn't follow us to a compromise, [we knew] we have decisions to make," Lieberman said on Israeli Channel 2's "Meet the Press," setting a May 9 deadline, which is when the new law is set to be voted on.
As if this weekend wasn't bad enough for Netanyahu, popular Israeli journalist Yair Lapid also
officially registered a new political party
on Sunday -- ending speculation that he'd join one of the other parties. "We have set up Yesh Atid [There is a Future] because the middle class, the creative and productive public that pays taxes and serves in the army, has no voice and no one to protect its interests," he said in a notification sent to activists and supporters. Lapid's focus on economic issues is sure to hit Netanyahu in another spot where he is particularly vulnerable, as seen by his
frantic pandering
to the protest leaders this weekend. (It's no coincidence that Diskin used loaded, class-warfare language in his critique of Netanyahu and Barak,  calling them "messiahs from Akirov and Caesaerea," in reference to Israel's posh neighborhoods.)
A number of Israeli political strategists had told me over the past few months that Netanyahu was toying with calling for early elections in order to capitalize on his strength at the time. As the American economy was beginning to rebound and the U.S. Republican primary descended into ridiculousness, Netanyahu came around to the likelihood that he would have to deal with Obama for another term. Rather than have to brave the possibility of renewed pressure, the theory went, Netanyahu could push for elections before November and ride into Obama's second term with a reinforced mandate.
Though Netanyahu seems to have jumped on the new-election bandwagon with gusto, he has missed his opportunity to have an election on his own terms. The upcoming contest will certainly be clouded by the all the factors that came to a head this weekend, as well as many more.
Recent polling suggests that Likud would win a landslide and Netanyahu would remain prime minister. But it will be interesting to see if his numbers change as the attacks on Netanyahu's security credentials begin to take hold among Israelis. (It is noteworthy that both Lieberman and Deputy Prime Minister Silvan Shalom praised Diskin after his comments and made it clear that Netanyahu would not be the only person involved in any decision about Iran.)
Public furor over economic equality, which reached a head last summer when one million Israelis took to streets, is likely to reemerge during campaign season as well. And even if Netanyahu wins a majority, he will unlikely be able to cobble together another right-wing coalition with both Lieberman and the religious parties, especially if Netanyahu cows to Lieberman on universal military conscription (which is looking increasingly likely).
With Kadima, Labor, and Lapid's Future Party each expected to garner a respectable number of seats, Netanyahu might be forced into a centrist coalition. (Some are arguing that the passing of Netanyahu's father, which also happened this weekend, might also clear the way for more moderate positions.) For those who believe that Netanyahu and his coalition are a significant impediment to progress on the Palestinian front, the possibility of early elections and a new coalition could be reason for optimism.