Why We Love the Chinese State Media, Chap. 12,853
From the English version of the People's Daily online: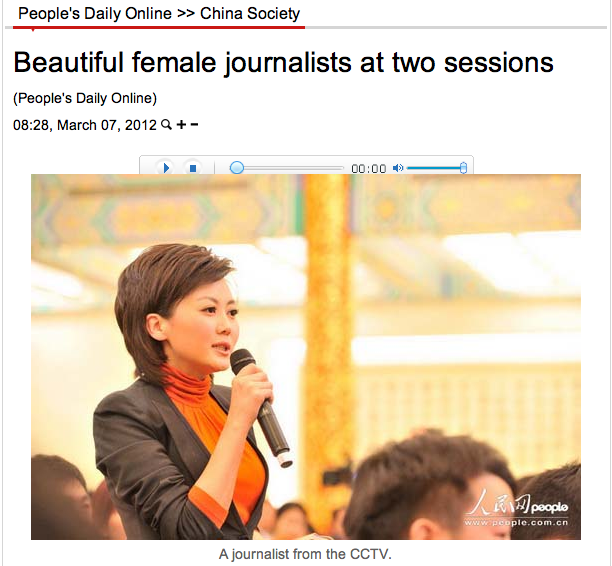 "Two sessions" refers to the annual "twin meetings" or "dual meetings" of the National People's Congress and the People's Political Consultative Conference, both underway in Beijing right now.
Previously in the Chinese soft power archives: the memorable Global Times feature on "Chinese vs. Foreign Stars: Who Has the Most Beautiful Legs?"