The Chinese State Media Celebrate International Women's Day
Yesterday I
mentioned the hard-hitting coverage
from the
Onion
People's Daily about the all-important
lianghui
, or "dual meetings," of the National People's Congress and the People's Political Consultative Conference in Beijing. My friend
Adam Minter
, of Shanghai, points out that my imagination has once again fallen short of the reality of today's China:
I feel obligated to point out that 'beautiful female journalists' was, in fact, only part 2 of a series that commenced on Tuesday, with 'Beautiful Service Staff at the NPC and CPCC.' In fact, 'beautiful service staff' was above the fold, top of the web page news when it first ran.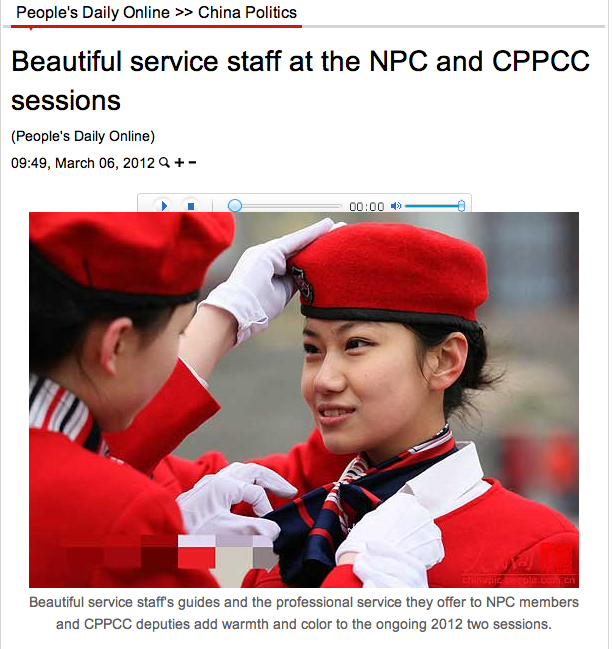 Web placement: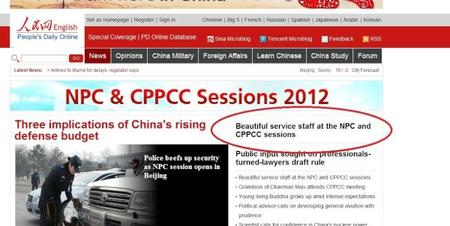 Minter puts it in perspective:
In any event, I must admit that I've been clicking over to the People's Daily site all morning, looking for what today's "beautiful [fill in the blank] at the NPC and CPCC" feature will be. Being that it's international women's day, I'm expecting something special to complete the trilogy, but so far ... nothing. The betting man in me thinks, though, that the odds are better than even we'll see something like "Beautiful Soldiers at the NPC and CPCC" before the end of the day.

And as it happens, just now I see that the most-clicked item on the People's Daily site is about the country's
first female fighter pilots
, alas with no extraneous comment on their looks or whether they will be making goodwill appearances, with the "beautiful service staff," at the dual meetings.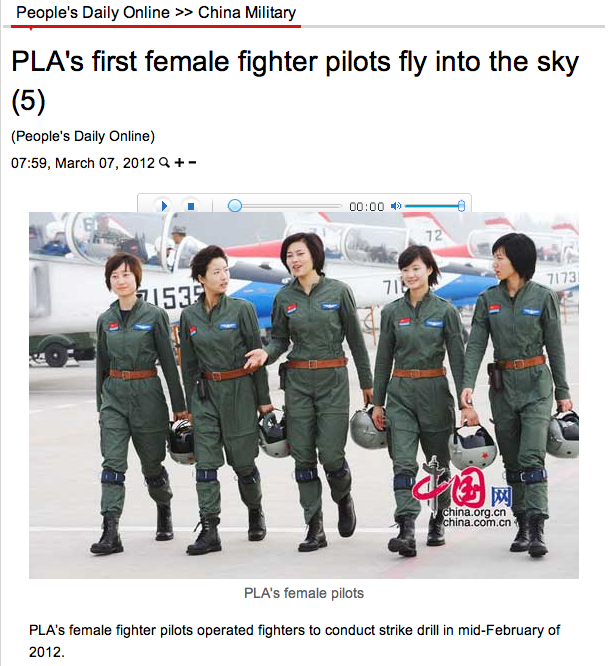 I cannot think of anything decorous to say, except: this is the kind of thing I miss. And, I foresee a promising Chinese remake of
Top Gun.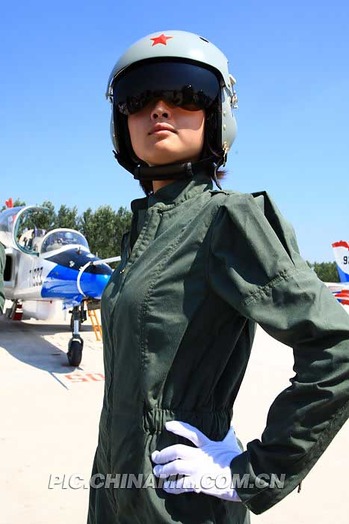 PS: The Wall Street Journal
follows
the People's Daily lead.