When Policy Is Defied: Occupy Wall Street and the Shapes of Avoidance
New or modified regulations can quickly alter landscapes and the form of urban settlements, even if the consequences are unintended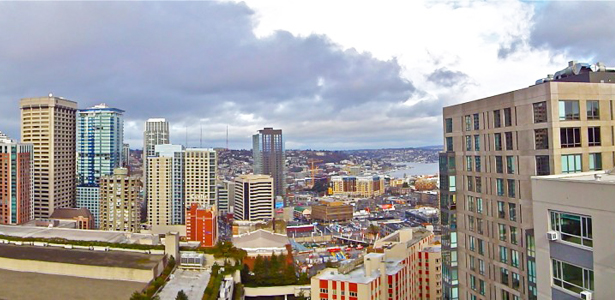 Last year, I asked what elements of today's urban landscape occur in spite of urban land use policy and regulation, and form "shapes of avoidance." I provided a historical example, and suggested modern counterparts. That was before Occupy Wall Street and its progeny.
Accordingly, Berg's question recalled my thoughts from November, 2010, slightly amended from the original, below.
* * *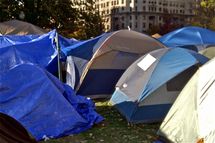 The form of urban settlements and appearance of constituent structures reflect underlying culture and regulation.
In times of change, buildings, landscapes, and objects transform to show the impact of new or modified policies or regulations. And the resulting shapes of compliance -- such as the patterns of height, bulk, and density dictated by a new downtown zoning code -- can potentially reinvent the urban landscape.
But the urban landscape can also be dramatically altered by "shapes of avoidance."
Consider, in the context of everyday urbanism, those shapes and patterns dictated by focused avoidance of regulation.
Here, I am discussing not just spontaneous parklets and sidewalk tables of guerrilla urbanism" or "pop-up" cities, but widespread examples of urban forms that result when policy or regulation is creatively defied.
Call it the urban landscape's manifestation of French-American microbiologist René Dubos' classic discourses on remarkable and unpredictable human adaptation to environmental change, Man Adapting and So Human an Animal.
A compelling example is the alteration of a southern Italian landscape in the 15th to 17th centuries premised on the avoidance of taxes or fees -- the apparent explanation for the unique shape of trulli houses in Puglia, Italy -- and the resulting appearance of the Itria Valley and the town of Alberobello.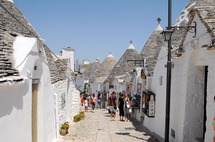 As the story goes, local inhabitants built the conical houses -- that don't look like houses -- without mortar. This method allowed easy destruction, so the Counts of Conversano could avoid property tax payments to the King of Naples on permanent structures (such as residences).
What are today's trulli?
Are they merely a list of unenforced zoning violations (e.g. unpermitted home occupations, illegal accessory dwellings, unsanctioned tent cities, vehicles on lawns) or perpetual temporary uses?
Given the breadth of land use regulation today, could spontaneous, repetitive trulli-like "shapes of avoidance" define a sustainable urban landscape more interesting than planned examples?
Or are the most visible "shapes of avoidance" now limited to freedom of expression in the ballot box and on urban walls?
After all, some might argue that graffiti and the recent electoral landscape are the trulli of our times.
Images: Charles R. Wolfe.
---
This article also appears on My Urbanist, an Atlantic partner site.
Nate Berg's November 22 article in The Atlantic Cities posed compelling questions about how today's public spaces can accommodate the Occupy Movement.
Berg asked whether the Movement "may be a mechanism to change the way we think about what we as a public want and need from our public spaces".
In visiting the public spaces used by Occupy Seattle and Occupy D.C. in the past weeks, I saw a potentially new form of public space, institutionalized, not by top-down authority, but in spite of it.