Is Kim Jong-il's son crazy enough to succeed his father?


Reuters
"Kim Jong Il? You mean Kim Jong Dead," my fiancee quipped last night when news of the North Korean dictator's death first broke.
There is something about insular, totalitarian regimes that makes them dependable fodder for mockery and humor. the Kim dynasty is arguably one of the most peculiar and anachronistic, spawning reams of satire and curiosity. Given that every major power in the region -- China, the U.S., South Korea, and Japan -- is basically stuck in "wait and see" mode, it might be a good moment for some levity amid the vast uncertainty. Here are three items on the new, and perhaps the illest, Kim on the block.
Remember "Kim Jong Il looking at thing"? His son and presumed "Most Endearing Leader" Kim Jong-Un enjoys the same:
Looking at industrial equipment: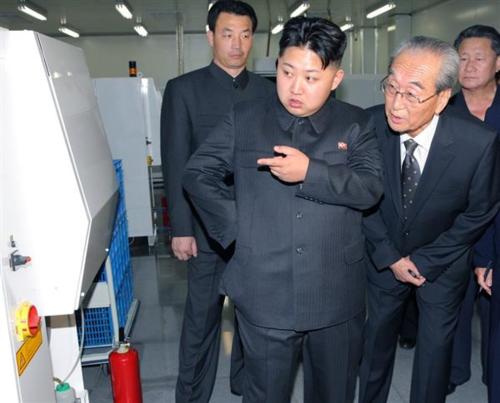 Looking at a gift from the Chinese minister of public security: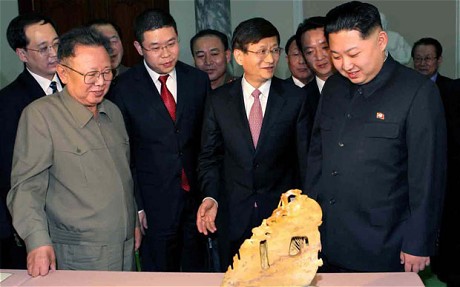 Looking at his mountains: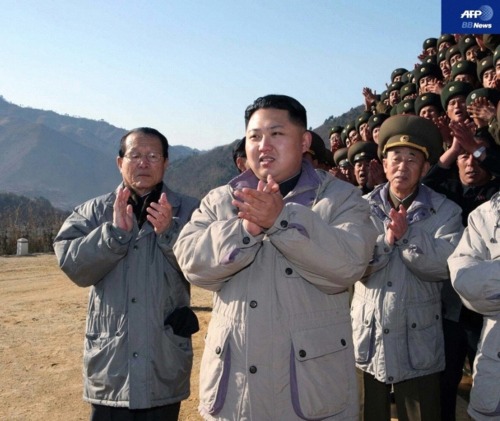 And of course, where would satire be without the Onion weighing in:
Kim Jong-Un Privately Doubting He's Crazy Enough To Run North Korea

PYONGYANG, NORTH KOREA--In surprisingly candid remarks today following his father's death, Kim Jong-un, heir apparent to North Korea's highest government post, expressed doubt that he was sufficiently out of his mind to succeed longtime dictator Kim Jong-il

While emphasizing that he was definitely completely insane and would likely become even more so as leader of North Korea, the younger Kim nevertheless wondered if he could ever be enough of a lunatic to truly replace the most unhinged dictator on the planet.

"Obviously, I know I was handpicked because I'm super crazy," said Kim, the youngest of the late 69-year-old dictator's four known children. "But my father was just so great at what he did. Did you know the people of North Korea heard his voice exactly once, for like five seconds? How nuts is that? Honestly, I look at stuff like that and I think, 'Wow, there's just no way I can ever top Dad.'"...
Finally, the always redoubtable NMA has another of their animated "news" clips, with the now familiar crassness:

>
We want to hear what you think about this article. Submit a letter to the editor or write to letters@theatlantic.com.
Damien Ma
is a fellow at the Paulson Institute, where he focuses on investment and policy programs, and on the Institute's research and think-tank activities. Previously, he was a lead China analyst at Eurasia Group, a political risk research and advisory firm.