How Forest Firefighting May Be Harming the World's Trees
Excessive fire suppression can lead to a buildup of combustible materials on the forest floor, giving rise to unusually intense fires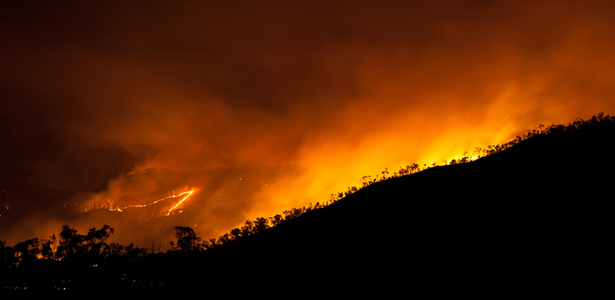 The Washington Post, reprinting from New Scientist, presents an alarming picture of the human impact on trees: The accelerated growth of bark beetle populations promoted by global warming, leading to "hyperepidemics" that overwhelm forests' natural defenses. But there's another culprit, too: firefighting. Historians have documented how Native Americans used fire to manage their environment. Excessive fire suppression can lead to a buildup of combustible materials on the forest floor, giving rise to unusually intense fires, the "big smokes." There is even a professional association of fire ecologists.
Firefighting exposes trees to more beetle damage:
In a natural forest, wildfires keep the percentage of prime beetle fodder at around 25 percent, says Allan Carroll, one of Canada's foremost insect ecologists at the University of British Columbia in Vancouver. But thanks to dedicated firefighting and other factors, aging pines made up more than half of some forests by 1990. In other words, human management of the forests has turned them into an incredible smorgasbord for beetles.
The article has a provocative conclusion:
"Bark beetles are one of the agents that require us to revise our sense of ourselves in this world and understand our place on this Earth," says wildlife biologist David Mattson of the U.S. Geological Survey. "That's why I kind of like them, for the same reason I like grizzly bears. They both challenge our sense of who we are."
Image: Markus Gebauer/Shutterstock.