George W. Bush + Six Years = Islamists?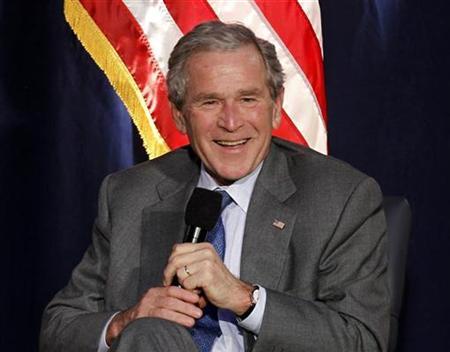 (photo credit: Reuters)
A hat tip to Jim Pinkerton for sending this my way.
Washington Post, 22 December 2011:
"The rise of the Islamists could be seen as game-changer for Hamas," said Fawaz Gerges, director of the Middle East Center at the London School of Economics. "Hamas no longer sees itself as a besieged island in a sea of hostility. This goes to the very psychology of the movement. . . . They feel that they have strategic depth now."

President George W. Bush, 20 January 2005:
By our efforts, we have lit a fire as well--a fire in the minds of men. It warms those who feel its power, it burns those who fight its progress, and one day this untamed fire of freedom will reach the darkest corners of our world.