Will Egypt Break Off Its Peace Treaty With Israel?
Reasons for hope and concern about the durability of the Israeli-Egyptian treaty, a foundation of Middle East peace
Reasons for hope and concern about the durability of the Israeli-Egyptian treaty, a foundation of Middle East peace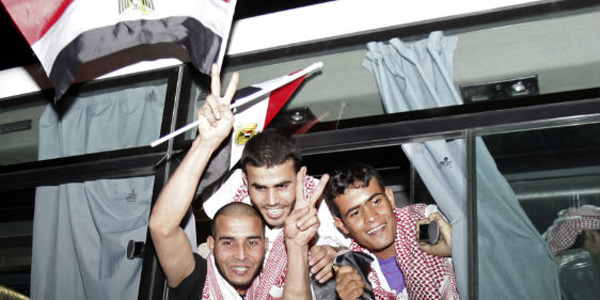 Egyptian prisoners released from Israeli jails hold the Egyptian flag as they flash the victory sign from a bus at Taba crossing between Egypt and Israel on October 27, 2011 / Reuters
King Abdullah of Jordan rang alarm bells when he recently told the Washington Post that the chance of Egypt abrogating its treaty with Israel was "a very strong possibility" and said that "we are the last man standing with our relationship with Israel."
---

MORE FROM THE COUNCIL ON FOREIGN RELATIONS:
The Corrective Revolution
Questions for Pakistan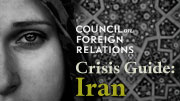 ---
For over thirty years, the Egyptian-Israeli peace treaty has been a cornerstone of U.S. policy in the Middle East. With Egyptians going to the polls later this month to elect a parliament that will nominate an assembly to write a new constitution, many in Washington fear that the elections will produce a government hostile to the peace treaty, particularly should Muslim Brotherhood-affiliated parties fare well at the ballot box.
Such fears are not totally unwarranted. For years, Islamists in Egypt have lambasted Cairo's peace treaty with Israel. Egyptian president Anwar Sadat was assassinated for signing the treaty. And following Mubarak's toppling earlier this year, Egypt's military leaders pledged to take a tougher stance toward Israel. Several violent incidents since have further strained Israeli-Egyptian ties. In August, in an exchange of fire with Palestinian infiltrators from Sinai, Israeli troops killed five Egyptian soldiers. Then, in early September, Egyptian demonstrators infiltrated the Israeli embassy in Cairo and came perilously close to taking it over entirely.
Against these disturbing developments, there is reason to remain hopeful about the durability of the Israeli-Egyptian peace treaty in the immediate period ahead. The violent incidents between Israel and Egypt seem to have served as a wake-up call for the two countries. The two sides have been working quietly in the last few months to patch things up. Israel formally apologized to Cairo for killing the Egyptian soldiers and the two countries have been quietly exploring ways to return the Israeli diplomats who fled their embassy during the violent demonstrations back to Cairo. Moreover, the two countries cooperated extensively on two prisoner release deals-first the Israel-Hamas exchange and then a subsequent trade of incarcerated Egyptians for an American-Israeli.
While there is little interest among the Egyptian public for a "warm peace" with Israel, a vast majority of Egyptians seem to want to keep the strategic relationship in place. Over 70 percent of Egyptians recently polled by the New York-based International Peace Institute stated their preference for maintaining the peace treaty with Israel. This is a 10 percent increase over a similar poll, released in April, which reported that some 60 percent of Egyptians polled stated their preference for preserving the treaty. Such findings are corroborated by polling conducted by Egypt's leading Al-Ahram Center for Political and Strategic Studies.
Even Islamist candidates, who dominate two of the four main party lists in the upcoming elections, seem to be going out of their way to affirm their intention to maintain ties with Israel. Aboud al-Zomar, an Islamic Jihad leader involved in Sadat's assassination, has called for the peace treaty to be upheld should Islamists come to power in Egypt. Another Egyptian cleric and presidential candidate affiliated with the Muslim Brotherhood, Hazem Abu Ismail, told CBC TV on September 12 that while he was an opponent of the peace treaty, as a leader he would not abrogate it or wage war against Israel.
Should Egypt's upcoming elections produce leaders that are truly responsive to the desires of their people, then it seems that the Israeli-Egyptian peace treaty will remain in place, at least for the period ahead. The peace treaty is not necessarily self-sustaining, however. It requires ongoing tending to by both sides as well as active support from Washington, its original broker and sponsor. For now, predictions about the treaty's imminent collapse, as put forward by King Abdullah, seem premature.
This article originally appeared at CFR.org, an Atlantic partner site.