Chinese Dissident Artist Gets $2.4M 'Tax Bill,' Posts It to Google Plus
Why does the Chinese government appear to be so worried about one artist?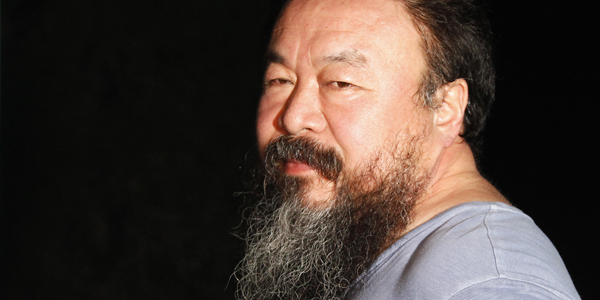 Reuters
You've got to love Ai Weiwei. The artist, dissident, and social media provocateur just refuses to stop tweaking the Chinese Communist Party. After posting tens of thousands of tweets deriding the Chinese leadership's less-than-savory practices, police hauled him away for 81 days of particularly brutal jail time. As part of his release in June, he promised to make no public statements for a full year.
Two months later, Ai was back at it. Now the Chinese government appears to be trying a new approach. Authorities sent Ai a bill for "back taxes and fines" adding up to 15 million Yuan, or about $2.4 million. The bill demands payment within 15 days. The artist, never one to lose his sense of humor, posted the bill to Google Plus. Then he started talking to reporters about it.
"If it's a tax problem, I'll pay. But if it's not, I won't pay," he told Reuters. "This whole matter is ridiculous."
Technically, the bill is for a company called Beijing Fake Cultural Development Ltd., which is owned by Ai's wife and distributes his work. But the tax bill names Ai specifically, calling him the "actual controller."
"They made up this new title," Ai said. "Of course, I know this matter is targeted at me." One Chinese human rights observers told Reuters the bill -- between its high price tag and suspiciously short deadline -- may be a pretext to once again arresting Ai.
In another fun, Chinese-style twist, the charges were discussed in a trial hearing in July -- which Ai was barred from attending.
The apparently dogged pursuit of this artist -- who appears to be far more influential outside of China than in it -- is another sign of the Chinese Communist Party's tightening crackdown on dissent. It's difficult to see how one man with a penchant for sculpture and social media could pose a threat to the government of the world's largest country anywhere near as severe as their response. Maybe China's leaders are scared, with so many autocracies toppling, about the future and want to take every possible precaution. Maybe they're angry at Ai personally. Or maybe it's just habit.