Shot digitally, apparently at points with an iPhone, the autobiographical documentary -- about the director's struggle to work under censorship -- was then smuggled to France inside a cake to premiere at Cannes
Publicity still from "Ceci n'est pas un film" / www.allocine.fr
If you didn't know the back story, you might roll your eyes on hearing that French audiences are going nuts over a film that isn't a film. Ceci n'est pas un film (translation: "This is not a film") came out in France last week and is racking up great reviews in the nation's press. This bit of winking protest art, though, isn't French: it's Iranian. And therein lies a lot of the appeal.
This is not the ultra-cute brainchild of effete Western radicals. Ceci n'est pas un film tells the story of Iranian film director Jafar Panahi, who last December was given a six-year jail sentence and banned from filmmaking for 20 years, forbidden to leave the country or give an interview to foreign media. His crime? Anti-regime propaganda, supposedly. Panahi is a supporter of Iran's green movement. As British paper The Guardian noted at the time of the sentencing, Panahi said in September, "When a film-maker does not make films it is as if he is jailed. Even when he is freed from the small jail, he finds himself wandering in a larger jail."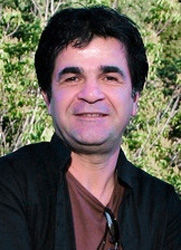 Jafar Panahi / Wikimedia
So Panahi made a film -- one whose title coyly mocks the filmmaking ban while also stating truth: this is a film about Panahi waiting for his sentence, unable to film and instead planning out a movie from his living room carpet. Shot digitally, apparently at points with an iPhone, the video was then smuggled to France inside a cake to premiere at Cannes. Mojtaba Mirtahmasb, the other credited director, told The New York Times in May that Iranian authorities "had announced that there wouldn't be any Iranian films in the festival. After Cannes announced, I think they were shocked in a way." But if Cannes smarted, imagine the internal reaction to the film opening to the French public, as it did last Wednesday.
Seeing Ceci n'est pas un film is thus a political statement, and French critics accordingly seem willing to give the film a lot of leeway where the film falls short in traditional entertainment. "Like thumbing its nose at power, the two directors interrogate the place of cinema in Iran," says the review in the French L'Express. Though the film's cinematographic offering is of "very limited interest," the review notes, "seeing it will be more of a militant act than a cinephile one."
Jacques Mandelbaum for the national daily
Le Monde
seems to concur in
writing
that "it is necessary to explain, for fear of not understanding anything, the basis for this documentary attempt." Calling Panahi "the hero of a judicial serial that turned to Kafkaesque farce," Mandelbaum writes that "Ceci n'est pas un film" is "not a sword-and-sandal film, but more a filmed letter, addressed in despair of the cause, but with devastating humor, to the wide world."
Philippe Azoury
at
Libération
talks of Panahi as "as an artist, as a man, as an Iranian citizeen that the regime is trying, through wearing down, to castrate." His conclusion:  
"That which the Iranian regime has managed to do ... is castrate us in our turn, us, critiques, cinephiles, for whom it is agreed that a man filmed while reading a scene is already a film, for whom a phone is already a camera, and a USB key a medium. But observe that in our turn we would be indecent in raving about the theoretical field in which this film is produced. This field exists, it is virtuous and courageous, but it is also constrained and forced. So yes, the sequence where Panahi reads a page from a scene is admirable and rises to the level of pure cinema, but we hear in the tone of his voice that it makes him sad. Combative, but sad. This is an infernal, Dadaist situation. This is Iran in 2011."
And as for Panahi himself? In one of the clips circulating of the film (included below), he talks to his lawyer, who says perhaps international or internal pressure might reduce his sentence. It would be nice to think the critical success of the film would force Iran to rethink his incarceration.
Hollywood support for Panahi in 2010
was followed by his eventual release from infamous Evin prison, whose walls have held back many an Iranian intellectual and political prisoner. But it's hard to establish causation, not least because his release came several months later, and after Panahi's own
hunger strike
. Panahi's appeals process continues, and just last week the French foreign ministry took the film's opening as an opportunity to urge the Iranian government to "respect in an effective manner the international commitments to which they are subscribed." Reads the
release
, "The situation of Jafar Panahi confirms one more time the obstacles facing artists in Iran in fulfilling their occupation." The film now has a U.K. and U.S. release planned, as well, if Palisades Tartan's
acquisition of rights
in the two countries is any indicator. Panahi is forbidden to leave Iran as his appeal is processed.
Below, a film clip with English subtitles, and then the more edited trailer, as it is being shown in France.
We want to hear what you think about this article. Submit a letter to the editor or write to letters@theatlantic.com.
Heather Horn
is a former senior associate editor at
The Atlantic
.