Pictures From China's 62nd National Day
Instead of wasting words on this year's annual Communist Party celebration that leads into the "Golden Week" of unbridled consumerism, I must share some photos that will say everything and more.
From this year's celebration (click to enlarge):
And they say Chinese people look the same...come on, Politburo Standing Committee members, couldn't one of you have put on a different colored tie? I appreciate the style coordination and exacting uniformity, but seriously, forget soft power -- start with softer colors.
Now, for contrast, sixty years earlier: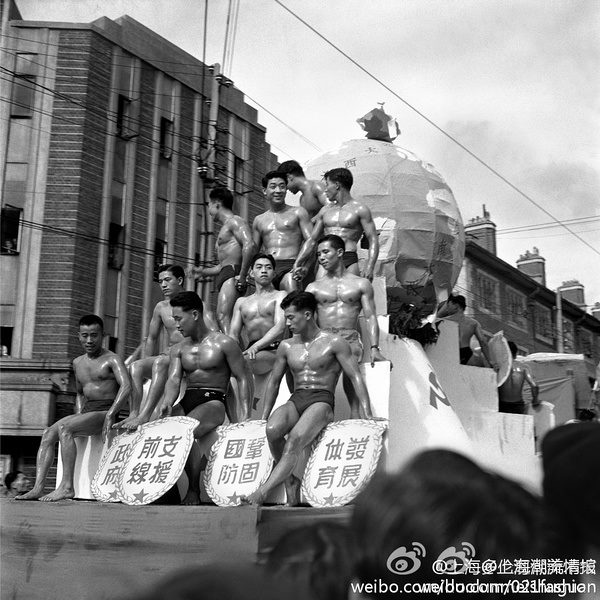 Nope, this is not DC Gay Pride 2011, but apparently the CCP National Day parade in...wait for it...1950! (grateful h/t to the good folks at
Shanghaiist
). So were these PLA soldiers? Where's the progress sixty years later?
And finally, back to the present again: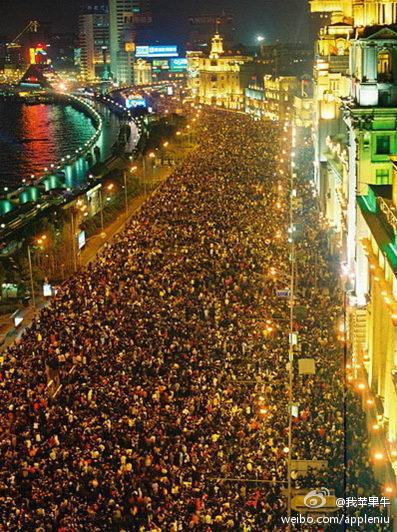 You really can't have enough "sea of humanity" pictures from China (h/t to Bill Bishop at
Sinocism
). This was apparently a shot of the Bund in Shanghai on the eve of the National Day, where people gather to marvel at the dazzling lights and fireworks.
Did you just get a bit frightened looking at that photo? Because I did.
Happy National Day, now go out and spur Chinese consumption!