Is the U.S. Best Off Sticking With Syria's Assad?
Any regime that came after Bashar al-Assad's would likely be Islamist, worse for Israel, and even more unfriendly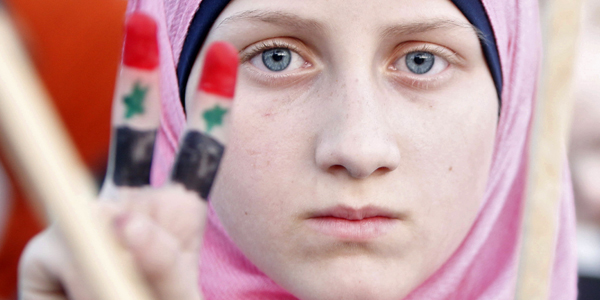 A Syrian gestures during a protest against Syria's President Bashar al-Assad outside the Syrian embassy in Amman / Reuters
It is fashionable in Western capitals to call for regime change in Syria, but with what consequences? The two overarching arguments to remove Syrian president Bashar al-Assad are that his regime is a bastion of anti-Americanism and that he is an Iranian proxy. Recent reports of civil war in Syria and opposition demands of a no-fly zone will only lead to more violence from the Assad regime.
---

MORE FROM THE COUNCIL ON FOREIGN RELATIONS:
Global Paradigm Shift
Modern Life, Modern Ills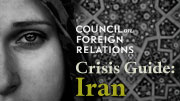 ---
I have nothing but profound admiration for the courageous protestors who risk their lives daily in some of Syria's major cities, organizing protests through networks of local coordination committees. This weekend's opposition meeting in Istanbul, though fractious and acrimonious, is a sign of attempts at unity among Syrian democracy activists. However, the lesson from Egypt, Tunisia, and Libya is that this generation does not possess the political networks or clout to mobilize the masses after the overthrow of a regime--the revolutionary booty almost always goes to Islamist and salafist movements, at least for now.
Yesterday evening at Brookings Doha Center, a Syrian Muslim Brotherhood leader, Ali al-Bayanouni, blamed the United States for supporting Assad from 2005 onwards, naming former secretary of state Madeleine Albright as a particular backer of Assad.  Interestingly, he also acknowledged that it was in Israel's interests to keep the Assad regime in power--an observation that, while made with negative intent, is nonetheless valid.
On balance, Assad has been good news for Israel's security and borders. His anti-American rhetoric is almost always linked to the United States' unstinting support for Israel. A Syrian population raised without Israel on their school geography maps and accustomed to shouting "amen'' in response to Friday mosque prayers calling for Israel's destruction will not be warm towards Israel, either.
No future regime in Syria will be less hostile towards Israel, and therefore the reduction in animosity toward the United States is inconceivable. Bayanouni, a politician, is speaking to that widespread Syrian sentiment against Israel, and by extension, the United States.
It is particularly noteworthy that the grandmaster of the Muslim Brotherhood's political theology, Yusuf al-Qaradawi, was also in attendance last night and spoke in support of the Muslim Brotherhood. Qaradawi is a Brotherhood cleric who is banned from entering the United Kingdom and United States for several reasons, not least encouraging Palestinians and others to become suicide bombers. Hamas draws scriptural justification for terrorism from Qaradawi, who argues that all Israelis undertake military service and are therefore legitimate targets, including women and children.
With such figures openly touting themselves as a crucial element of Syria's opposition movement, can the United States continue to wish for a post-Assad regime that will be any friendlier towards the United States or Israel? And if the opposition is broader than the Muslim Brotherhood's Islamists, can the rest of the Syrian opposition publicly commit to peace with Israel? I doubt it. Without such transparency, who is the U.S. Department of State supporting?
As I argued in my Financial Times op-ed last month, Assad, however distasteful, still remains our least worst option in Syria.
This article originally appeared at CFR.org, an Atlantic partner site.