How Did Ikea Beat Out McDonalds for Germany's Most Popular Fast Food?
A new study ranks fast food joints, and the furniture store takes second place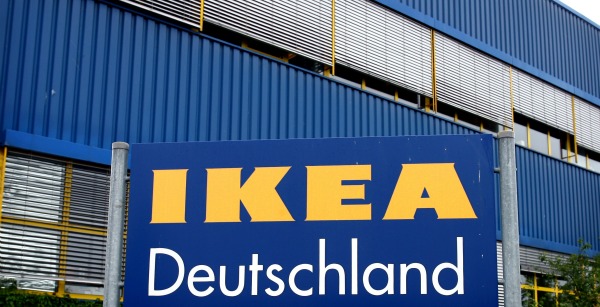 An IKEA store in Wallau, Germany / Reuters
German newspaper Die Welt reports today that, in a study by the German Institute for Service Quality based out of Hamburg, Ikea comes ahead of McDonald's in the fast food realm. That's right: a European furniture store is beating American chains in the traditionally American realm of quick bites.
Inspectors apparently visited fast food joints ten times between July and September 2011, and in the resulting ranking of points (one to 100), Mövenpick Marché is at the top, with 78.7 points. Hard on the heels comes Ikea at 77.6, and, after a jump, McDonald's at 72.8 and Burger King at 70.0. Also rated are KFC, the fish option Nordsee, and even Subway.
What are these European top picks doing right? "Diversity of offerings, quality and freshness of food, and good service" are mentioned by the testers with regards to Marché, the Welt writeup notes. "Ikea as runner-up had only one problem with the 'activity level' of the staff." Tough crowd. Apparently McDonald's scored high on "quality of communication" though.
But here's the real question: why is a furniture store doing food so well? The answer might lie in the bizarre world of furniture company competition for German consumers. According to September story by the Deutsche Press-Agentur, a German news agency, breakfast at furniture stores is all the rage.
"Whoever wants to breakfast in the furniture store must often hurry if he wants to get a seat at all--[it's] now a nationwide phenomenon," notes the DPA. Ikea has competition, too: "Other furniture companies like Dodenhof, Kraft, and Höffner also attract with breakfast offerings." Apparently at Dodenhof there's even a "roof garden restaurant" as an alternative to the cafe; since "the Dodenhof furniture stores are located outside the city centers, the journey is long," and the company figured it made sense to offer a "'comprehensive' shopping experience."
In other words, furniture stores are pulling out all kinds of tricks to lure the German consumer. So even if you're just passing through and skeptical of German food, skip Burger King: your best option for a quick meal in the country might come while evaluating book shelves.