Can Pakistan Change Its Culture of Assassination?
Ideology-driven assassinations of political leaders are becoming an increasingly common tool of dissent in Pakistan

Supporters of the Sunni Tehreek religious party hold placards in support of Malik Mumtaz Qadri in Hyderabad, Pakistan / Reuters
The airwaves across the United States were in a frenzy yesterday at the news of a foiled political assassination attempt by Iran of the Saudi ambassador in Washington, DC. Meanwhile, in Pakistan, a court suspended the death sentence of a man who killed the governor of Punjab, Pakistan's most populous and strategically important region. Since January of this year, Pakistan has been in the throes of an intense national debate about what to do with Malik Mumtaz Qadri, the young bodyguard who is proud of gunning down Governor Taseer. This ongoing debate is flawed, dangerous, and destructive for Pakistan.
To my Pakistani readers, I reassure you that I am not an enemy of your proud country. The evidence is here and here. After Governor Taseer's killing, I was candid at this CNN interview. But how can any serious observer of Pakistan fail to highlight this new trend of literally killing off dissent, and then failing to bring killers to justice?
On December 27, 2007, the brave liberal politician Benazir Bhutto was killed amid thousands of her supporters while she was campaigning. Who killed her? We do not know because the masterminds are still at large.
On June 12, 2009, the noble Muslim scholar Shaikh Sarfraz Naeemi was the victim of a suicide bombing in his madrasa. The Pakistani Taliban claimed responsibility, but no probing of the operation or arrests of those who planned it has been made.
On March 2, 2011, the defiant Shahbaz Bhatti, Pakistan's only Christian cabinet minister, was shot dead because he was an outspoken defender of Christian and minority rights within a Muslim-majority Pakistan. Again, we are yet to see a prosecution for this heinous crime.
These were not people killed by U.S. drone attacks or Indian soldiers in Kashmir. So blaming "outside enemies" or a "global conspiracy" does not work. These were high-profile, Pakistani-on-Pakistani assassinations in the homeland--perpetrated by a mindset that increasingly recognizes it can kill with impunity.
In the case of Governor Taseer, the killer was his own bodyguard who opened fire on him for wanting to repeal the controversial blasphemy laws and for his defense of a Christian woman who was sentenced to death for allegedly insulting the Prophet Mohamed. Rather than express horror, millions lionized Qadri overnight and he was welcomed in court with garlands for killing the governor. To them, Qadri had defended Islam and the honor of the Prophet Mohamed.
This type of highly emotional religiosity has paralyzed many minds in today's Pakistan. The Prophet Mohamed was exposed to worse insults in his own life, yet he smiled and bore the trials of his office. His hallmark was forgiveness and compassion, not brutal killing.
---

MORE FROM THE COUNCIL ON FOREIGN RELATIONS:
The Corrective Revolution
Egypt's Democratic Quest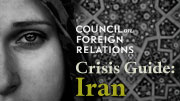 ---
When on October 1 of this year an anti-terror court convicted Qadri of murder and sentenced him to death, his supporters took to the streets in protests after Friday prayers across Pakistan. Since then, the judge has refused to attend court for fear of his own life. Worse, yesterday the Islamabad High Court bowed to popular pressure and suspended the implementation of the death sentence.
Pakistan is at a crossroads with Qadri and all that he represents. To repeal his sentence would be a public nod to Islamist extremists, a rejection of pluralism, and a clear negation of Pakistan's claims that it does not harbor extremists and terrorists. Turning a blind eye to Qadri's crimes also illustrates the breakdown of law and order in a country founded by a British-trained lawyer who envisaged a secular Pakistan with the rule of law, not a land held hostage by the whims of the mob.
That said, executing Qadri would result in riots and further violence in the short term. But in the long term, punishing Qadri, combined with reforming the unjustifiable blasphemy laws, will lead to a more stable, pluralist, and free Pakistan. Which way will the country turn?
This article originally appeared at CFR.org, an Atlantic partner site.