Italy Struggles to Engage a Younger Generation in Agriculture
Several factors prevent the E.U.'s young people from entering into agriculture: difficult access to land, variable income, lack of training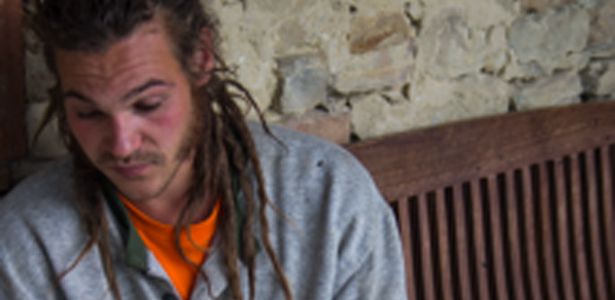 He didn't become a farmer because he was against industrial agriculture, GMOs, or on a mission to change the world. Originally from Bergamo, Andrea was just looking for the lifestyle that suited him. In his late 20s he took a trip to the South of Italy where he worked for a few years as a shepherd. That's where his journey began.
Andrea heard about a man by the name of Mario Gala who produced cheese using a local breed of sheep called the Murazzano near a town of the same name. He found a place among the animals, learning how to make the cheese (now a Slow Food Presidia product) while gradually saving some money to buy his own parcel of land. Here, he will live off of only what he produces. This decision grew out of an early desire to have options and control over his daily routine, to follow the seasonal changes, the sunrise and the sunset, the movement of animals -- and to live as freely as he could.
Andrea's story isn't atypical. Andrea's story is representative of what is currently happening with farming in Italy. Since World War II, many European countries have seen a steady decline in people working in agricultural areas. Currently, within the 37 nations that make of the European Union, only six percent of those working in the industry are under the age of 35. In some countries, this trend is more pronounced: In Cyprus, more than 31 percent of farmers are over the age of 65; in Portugal, that number is greater than 40 percent.
Andrea is especially rare among the few young farmers left because he is a property owner who did not inherit his land; he is not part of a farming family.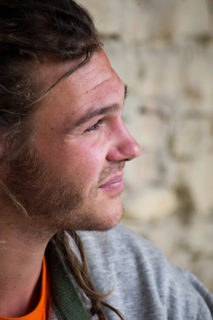 The Italian food system retains its historic sense of seasonality, rationality, and quality despite some modern changes. It doesn't need to be fixed -- it needs to be sustained. In the United States, many young farmers around the same age as Andrea are working to promote and be a part of a change in the American food system, which is undergoing a shift in focus, production styles, and demand. The American food system is relying on people at a grassroots level to aid in the facilitation of change. Italy is relying on young farmers to continue its gastronomic traditions.

Even though Andrea was able to save and buy land, there are still many barriers for young people who want to go into agriculture. There are five main factors that prevent young people in the E.U. from entering into agriculture, according to Stephanie Mamo of the University of Gastronomic Sciences in Pollenzo, Italy, who has recently written on this subject: difficult access to land, variable income, lack of credit opportunities, increasing responsibilities, and lack of training.
The E.U. has established grants, assistance, and other opportunities for young farmers to start agriculture businesses, but many countries have little motivation or ability to utilize these. Unlike in the U.S., there is a lack of communication and organization centered on young people in agriculture. In the States, many websites and non-profit groups (the Greenhorns, the National Young Farmers' Coalition, the Beginning Farmers group) provide information for young farmers, lobby for their rights, and support a network. This doesn't mean that young farmers in the U.S. don't face many of the same problems that their counterparts in Europe face. The U.S. also has an aging agriculture workforce and fewer and fewer young people are able to start an agriculture business. The average age of farmers in the U.S. is steadily rising towards 60, and farmers over the age of 55 own half of the farm land, according to the 2007 census of agriculture.
Still, in Italy, the problem is not just an aging population. That problem is compounded by ideas about farming as a profession that are relatively unchanged over generations. Throughout Italy you hear the same story over and over: Many grandparents who were farmers that survived World War II encouraged their children to choose an occupation in which they could make more money and work in less difficult conditions. The Baby Boomers, in turn, pushed their children to do the same, sending them off to university and then to offices in the country's cities.

F
arming isn't the only segment of Italy's food system that is suffering from these trends. Cheese production is also hurting. During a visit to a producer who makes cheese for the Parmigiano-Reggiano consortium, my fellow students at Slow Food's University of Gastronomic Sciences met with the cheese master. He's well over 80 years old and has been making Parmigiano for nearly 60 years. Looking down at the copper cauldrons where the master's team was creating the cheese, nobody noticed anyone who appeared to be under the age of 50. Later, we asked the cheese master, Benito, about his plan for the future. Benito talked about how young people aren't interested in making cheese and that when he retires one of his only options is to sell the production to a larger group that can manage to keep creating Parmigiano for the time being.
Andrea is part of the answer, part of the fix for Italy's aging food system. His decision to buy a plot of land and move to the countryside, to work directly with sheep, and to make his own cheese gives some hope to Benito and others who are keeping the old traditions in place until their final days.
Images: Jesse Dart.