American al-Qaeda, Anwar al-Awlaki, Killed in Yemen
The terrorist was linked to several U.S. terror plots, including the 2009 Fort Hood shootings that killed 13 people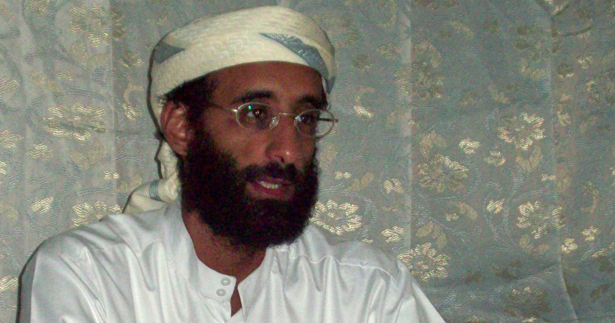 One of the nation's most-wanted terrorists, al-Qaida cleric Anwar al-Awlaki, has been killed in Yemen, U.S. officials said.
The news broke through a text message the Yemeni Defense Ministry sent to journalists: "The terrorist Anwar al-Awlaki has been killed along with some of his companions," Reuters reported. Awlaki "was targeted and killed" about 80 miles east of the capital, Sana'a, Yemen's foreign press office said in a statement, CBS News reported.
As a U.S.-born, fluent English speaker, Awlaki was on CIA and military hit lists to be captured or killed and was wanted in Yemen for trying to kill foreigners. The charismatic Yemeni-American, considered to be the most influential English-speaking cleric preaching global jihad, was a key leader of al-Qaida in the Arabian Peninsula, among the most dangerous offshoots of the terrorist network, according to experts.
A high-ranking Yemeni security official told The New York Times that Awlaki was killed while traveling in northern Yemen between Marib and al-Jawf provinces, a region known for a heavy al-Qaida presence.  Witnesses said it was an American drone that killed al-Awlaki, though that report--and whether the killing was carried out by Yemeni or American forces--remains unconfirmed.
Awlaki has long been a top U.S. target in Yemen because of his unique position as a U.S.-born, fluent English speaker. Several terrorists were drawn to his online lectures, the Times reports. Such individuals included: Maj. Nidal Malik Hasan, who killed 13 people in Fort Hood, Texas, in 2009; a group of men who planned an attack at Fort Dix, N.J.; and a British student who said she stabbed a member of Parliament after watching more than 100 hours of Awlaki lectures.
Yemen's President Ali Abdullah Saleh, who is facing mass protests calling for his resignation, could use the attack, announced by his Defense Ministry, to garner American support by arguing that he is critical to the war on terrorism, the Times reports.
Image credit: AP