Kabul Counsel: If You Hear Fireworks, Go Low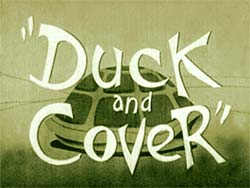 This in from a friend regarding my trip Monday to Afghanistan.  May be useful to others -- particularly the part about getting on the ground if one hears fireworks-sounding gunfire or an explosion.
You guys will be fine in Kabul.

Basically, trust your gut, but be a little extra cautious. If something doesn't feel right, then don't do it.

Remember there is a whole industry in Kabul meant to support visitors, however: If there is a loud explosion near you get on the floor and stay away from the windows for at least a couple of minutes, stay away from the first responders (ANSF and NATO) for a bit of time afterwards.

If there is loud and repeated gunfire near you (it will sound roughly like fireworks) get to the ground and find a low place or covered place to hide that is near you (turn off your phone too).

If you are in your hotel or someplace that could be a target, get out (preferably a window or non-traditional exit). Stay low and move at least a block or two away.

Be safe, but have fun. Clean your hands a lot.

Well, OK then. Onward and upward to Kabul.