Who Says the Press Only Covers Bad News? (Cont.)
Whenever I'm feeling downcast about the things-fall-apart budgetary / environmental / business-ethics / social-justice trends reported in the news, I know where to turn. The Chinese press is a reliable source of uplift. Here's one example, involving nationwide happiness, and another, involving brain-eating worms.
And now, from the English version of the People's Daily online:
This is such a relief to hear!
And I will let you fill in your own jokes about the various detainees who will feel better too, if they're able to read this while in prison, under house arrest, and so on.
Also, in the words-of-wisdom category, my
favorite news outlet
, the China Daily, offers
this suggestion
: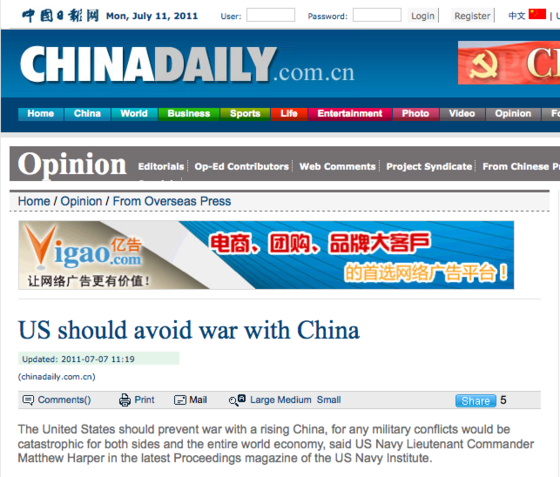 As it turns out, this sage advice via China Daily is a reference to a very interesting article by a serving US Navy officer, Lieutenant Commander Matthew Harper, which you can read at the
USNI
site and about which I plan to say more later. For now, I hope these views from China have boosted your spirits as much as they did mine.