Some Human Rights More Equal Than Others?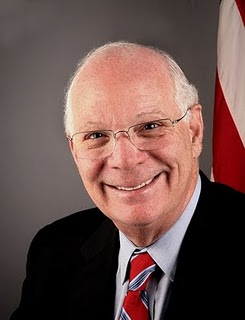 The U.S. Helsinki Commission, co-chaired by Representative Chris Smith (R-NJ) and Senator Ben Cardin (D-MD), has been quiet about the bashings of gay people and their family and friends at gay pride marches in eastern Europe and the Baltics, according to the Council for Global Equality.
From CGE's interesting note on the increasing harassment of gays and lesbians in these rights-oriented pride events:
This as in past years, Pride events were a source of controversy, even hostility, in much of the east European region. In Poland and Croatia, anti-gay protesters disrupted parades - and while police generally sought to protect Pride participants, many observers saw the response in Croatia as inadequate to the task. Permits were denied in St. Petersburg. In Moscow, Russian security forces detained Pride marchers, ignoring the right of free assembly that the Russian constitution ostensibly protects.

While the State Department rightly protested Russian actions, the U.S. Helsinki Commission was silent.  A bipartisan Congressional panel, the Commission traditionally has been a fierce advocate of protecting and advancing what we see as fundamental freedoms, including the rights to free speech, peaceable assembly and freedom of expression. However, the Commission took no public stand against the abuses witnessed in this year's Pride season, nor did it publicly commend those governments that properly sought to protect these basic rights.
A quick review of the Commission's work shows that they pretty much look into every dimension of potential human rights abuses other than GLBT harrassment, detention, and other human rights violations.
What's the deal here Senator Cardin?