If Murdoch Steps Down, Who Will Take Over News Corporation?
If both Murdochs are forced to step down because of the hacking scandal, expect to see Chase Carey finally get his chance at the top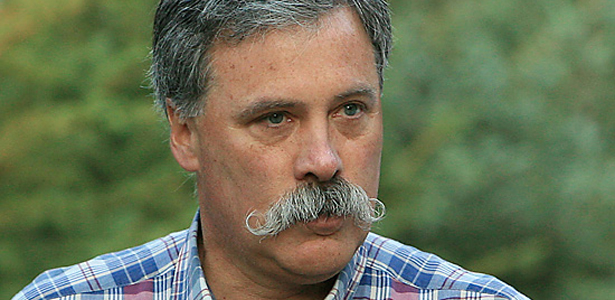 News of the World has ceased publication after 168 years. But that hasn't been enough to quiet the rumors and accusations surrounding ongoing investigations into a phone-hacking scandal that may have touched as many as 4,000 people.
One of those people, according to the latest reports out of Great Britain, was former prime minister Gordon Brown. "Journalists from across News International repeatedly targeted [Brown], attempting to access his voicemail and obtaining information from his bank account and legal file as well as his family's medical records," the Guardian reported.
With that bombshell, the well-known media critic Jeff Jarvis tweeted, "Good God ... We've now stepped beyond Watergate." Even before the Guardian's latest reporting was released, Jarvis was calling for Murdoch to unload his newspaper business. And he wasn't alone. On Monday, the New Yorker's John Cassidy admitted that, while seeing Murdoch leave Fleet Street would come as a shock to many (himself included), it shouldn't be ruled out. "From a business perspective, ditching the newspapers would be an eminently defendable move," Cassidy wrote. "In recent years, they have contributed relatively little to News Corp.'s profits."
Worse, they could be stifling News Corp.'s growth, actively hurting the company. For nearly sixty years, on and off, Murdoch has subsidized the news, taking profits from his other ventures to produce traditional ink-on-paper reporting -- and now, with the Daily, he's one of few leaders embracing a shift to a digital reading experience. But nobody believes that he will allow the entire company to be dragged under because of this scandal in the news division. And there are signs the phone-hacking stories are already crippling Murdoch's long-in-the-works bid for 61 percent of British Sky Broadcasting (BSkyB), a fabulously wealthy operation with more than 10 million subscribers.
If Murdoch closes News International, the division of his company that owns four -- now three -- papers across Great Britain and steps down from the top of News Corp.'s ladder in an attempt to clear the air so that a BSkyB deal might go through, who will take over?
There's a long history of grooming and nepotism in media. Arthur Ochs Sulzberger, Jr., became the publisher and then chairman of the New York Times only after his father had readied him for the positions -- and stepped out of them himself. Similarly, S.I. Newhouse, Jr., took the reins of Advance Publications, which, among other things, owns Conde Nast, the publishing house responsible for the New Yorker, Vanity Fair and a number of other influential titles, when his father, the company's founder, moved on. And, continuing the tradition, it has long been suspected that James Murdoch would take over for his aging father, Rupert Murdoch, when Rupert could no longer handle the day-to-day operations at the top of News Corp., his massive media conglomerate that has been growing -- almost never shrinking, rarely static -- for decades.
He's only 38, but James Murdoch has had a long and successful career as the chairman and chief executive officer of News Corporation, Europe and Asia, overseeing all operations for News Corp. across those continents. There's little doubt that he would be a strong executive cut from the same aggressive cloth as his father. Just one problem: Thanks to a law that covers the "criminal liability of directors," James could face prosecution over whatever role he has played in the phone-hacking scandal, according to Business Insider's Henry Blodget. "James Murdoch is being groomed to take over the company when his father retires. The threat of criminal prosecution, therefore, could throw this succession plan into doubt."
Murdoch has other children, but they have never played significant roles in the development of News Corp. It's unlikely that any of them would be given the keys to the kingdom. Instead, expect the man pictured above, Chase Carey, to take over. As the president, deputy chairman and chief operating officer of News Corp., Carey knows how to run the operation. And, with all of those titles, we assume he's been playing a large role behind-the-scenes for years; it's hard, though, to step out from Murdoch's shadow.
Carey has been with Murdoch and News Corp. for decades now. He first joined the company as a senior executive in 1988 and moved through many offices: chief operating officer of Fox, Inc.; chief executive officer of Fox Broadcasting; co-chief operating officer of News Corp.; chief executive officer of DirectTV. When News Corp. sold its controlling stake in DirectTV in 2006, Carey stayed with the satellite television provider and made a name for himself in the larger business world by adding one million new subscribers a year. In 2009, Carey returned to News Corp. to assume the roles that he still has today, which put him in charge of overseeing global operations. Last year, he made at least $26 million.
In a profile, AdWeek described Carey as "a 'cleaner' -- think Harvey Keitel as Mr. Wolf in Tarantino's Pulp Fiction, but with a Rollie Fingers mustache."  And that, Business Insider points out, "is exactly what News Corp. needs" right now.
Image: Getty Images.