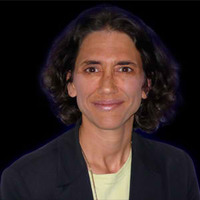 The Washington Post's Jennifer Rubin jumped to the conclusion that radical Islamists and/or al Qaeda had a hand in Norway's double tragedy yesterday.  This is not a crime; what was out of line was that she exploited the incident before we knew more to pound legislators for flipping the gravity switch on the Pentagon's budget.
Yesterday's event had one element that made this look like a possible al Qaeda terrorist incident -- complexity.  A bomb in Oslo and a linked shooting and mass slaughter at a youth camp had the appearance of planning, a hallmark of al Qaeda's terrorism.  A friend of James Fallows suggests that some fanatical, right wing groups may be adopting the techniques of al Qaeda.
Many others jumped in the direction that this 'might' be an al Qaeda-linked event, including my colleague Max Fisher -- who nonetheless properly and cautiously wrote in his piece: "So far, the cause of the explosion is unknown, as is the culprit."
Given how publics in Europe and America have been conditioned to turn a blind eye to domestic, right wing terrorism inside their own societies for the easier to blame-and-fear fanaticism abroad, it's not surprising that we don't think first of Timothy McVeigh as a template for what the world just witnessed in Norway and rather think of 9/11.