Grappling With Extremism—of Various Kinds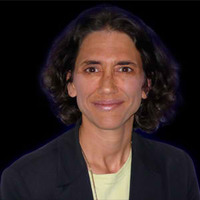 The
Washington Post
's Jennifer Rubin
jumped to the conclusion
that radical Islamists and/or al Qaeda had a hand in Norway's double tragedy yesterday.  This is not a crime; what was out of line was that she exploited the incident before we knew more to pound legislators for flipping the gravity switch on the Pentagon's budget.
Yesterday's event had one element that made this look like a possible al Qaeda terrorist incident -- complexity.  A bomb in Oslo and a linked shooting and mass slaughter at a youth camp had the appearance of planning, a hallmark of al Qaeda's terrorism.  A friend of James Fallows suggests that some fanatical, right wing groups may be adopting the techniques of al Qaeda.
Many others jumped in the direction that this 'might' be an al Qaeda-linked event, including my colleague Max Fisher -- who nonetheless properly and cautiously wrote in his piece: "So far, the cause of the explosion is unknown, as is the culprit."
Given how publics in Europe and America have been conditioned to turn a blind eye to domestic, right wing terrorism inside their own societies for the easier to blame-and-fear fanaticism abroad, it's not surprising that we don't think first of Timothy McVeigh as a template for what the world just witnessed in Norway and rather think of 9/11.
But the real problem is extremism writ large -- and there are some interesting meetings, perspectives and resources emerging that deal with extremism in all corners of our societies.
I am impressed by the work of Quilliam, which dubs itself the world's first counter-extremism think tank.  In the above TED Edinburgh July 2011 video, Quilliam Executive Director Maajid Nawaz addresses fanatical terrorism both in Islamic societies as well as from right wing radical corners in developed countries.  It's a fascinating 18-minute talk which reflects on his own 13 years as a transnational radical Islamist.
In a report issued by Quilliam this morning, I found this framing by the organization's head of research constructive:
'The tragic events in Norway show that extremism, violence and terrorism are not confined to any one race or religion. There are extremists in all communities and all societies. Often at the root of such extremism is an irrational hatred of others, a blind acceptance of conspiracy theories and a web of simplistic but ultimately false narratives and ideologies. All too often, as events in Norway show, this toxic combination can lead to the de-humanisation of other human beings and to the use of violence against the innocent

'Extremism and i.ntolerance - regardless of whether it comes from far-right nationalists or far-right Islamists - is a threat to us all. The only lasting cure for such violence is to challenge the ideas and attitudes that underpin it. We must be less tolerant of intolerant and hate-preaching, wherever it comes from. In addition, we must create shared civil society challenges to such extremism, ideally through uniting Muslims and non-Muslim in common cause against all forms of extremism.

'While the main terrorist threat to democratic societies around the world still comes from Islamist extremists, events in Norway are a reminder that white far-right extremism is also a major and possibly growing threat. While governments must maintain their focus on the Islamist threat they must also clearly pay greater attention to extremist groups on the right. In particular governments should be aware that

Brievik seems to have partly radicalised himself online. Radical right-wing and anti-Muslim websites and those who post on them clearly merit much

greater scrutiny in future.'

Another interesting recent 'convening' on this subject was organized in June of this year in Dublin.  The meeting -- sponsored by Google, the Council on Foreign Relations, and the Tribeca Film Festival -- focuses on extremism "wherever it may occur."
Episodes like the one that has just tragically erupted in Norway shouldn't be exploited by fear-mongerers, but should be used to turn the spotlight on ourselves, to better understand where extremism of any kind comes from and what can be done to roll it back.