China Plans to Duplicate Entire Austrian Town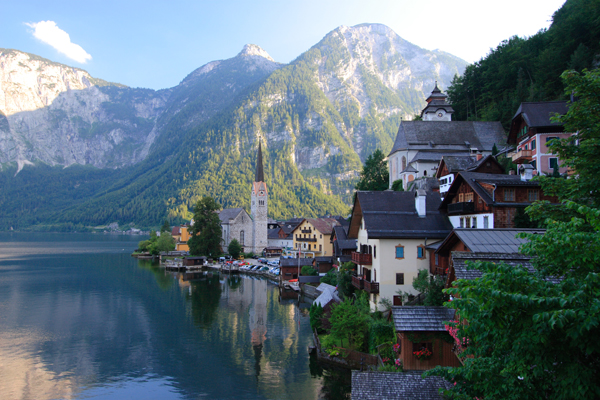 Chinese piracy of foreign goods is a big problem and a major focus of nearly every trade negotiation, of which there are many, between China and the U.S., China and Japan, and China and the European Union. China's domestic market reproduces -- and sometimes exports -- everything from DVDs to purses to pharmaceuticals, creating a bit of wealth for China at the expense of the more copyright-conscious economies that produced the original goods.
That culture of copyright piracy is now set to produce a forgery of a vastly bigger scale. Austrian media are reporting that Chinese architects plan to reproduce an entire Austrian town -- the idyllic Hallstatt, pictured above -- in Guangdong province. Hallstatt's understandably incensed Mayor Alexander Scheutz told Der Spiegel that he would be complaining to the United Nations, though it's not clear what they could do.

The leader of the lakeside town in the picturesque Salzkammergut region heard about the plans coincidentally in May through an Austrian economic delegation in Hong Kong where the Chinese real estate company responsible inquired about arranging a partnership between the two cities.

But a few days ago Scheutz discovered what he called an "indiscretion" -- the plans for the Chinese version of Hallstatt were apparently far more advanced than he'd been led to believe. "I'm stunned, but not outraged," the mayor said. He has since alerted both UNESCO and national authorities.

"Spying" by Chinese architects would not have been conspicuous in Hallstatt, where there are up to 800,000 visitors each year who "photograph everything and everyone," Scheutz told Austrian news agency APA.

Representatives from the Alpine village's historic church are also concerned. Copying a house of God for use as a tourist attraction is problematic, Catholic priest Richard Czurylo told daily Die Presse, adding that at the very least, the new church must be declared a place of prayer.
Read the full story at Der Spiegel. Photo: Wikimedia Commons