Obama Urges Israel and Palestinians to Negotiate on Basis of 1967 Borders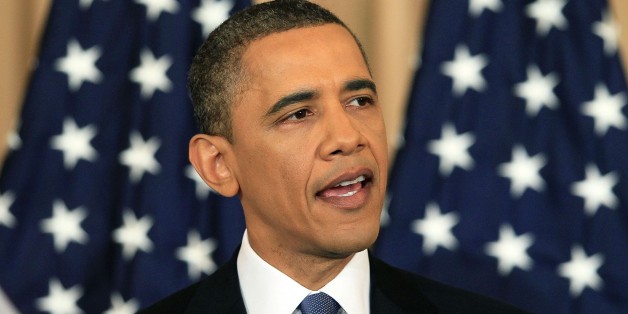 "The borders of Israel and Palestine should be based on the 1967 lines with mutually agreed swaps," the president said. Mark Wilson/Getty Images
Weighing in on the deadlock in Israeli-Palestinian efforts to forge a peace deal, President Obama urged both sides to negotiate on the basis of Israel's borders before the 1967 Six-Day War albeit with "mutually agreed" swaps of land.
---
MORE FROM NATIONAL JOURNAL:
After Historic Manhunt, bin Laden Is Dead, Obama Declares
---
"The borders of Israel and Palestine should be based on the 1967 lines with mutually agreed swaps, so that secure and recognized borders are established for both states," the president said. "The Palestinian people must have the right to govern themselves, and reach their potential, in a sovereign and contiguous state."
Obama made his remarks as part of a much-anticipated address on the Middle East and North Africa delivered at the State Department. The White House had hinted throughout the week that the address would contain new ideas and the comments about 1967 borders, while not entirely new, are rarely aired by an American president and constitute the speech's headline.
On Wednesday night, the White House revealed that the speech would propose additional aid for Egypt and Tunisia.
The broad ranging address reiterated American support for political reform in the region and condemned the use of violence against protests. It did not call for the removal of Bahsar al-Assad Syria's president but said he had to support reform or leave. The president also said that time is running out for Libya strongman Muammar el-Qaddafi.