Looking for U.S.-Pak Background Reading? Try 'Bloodmoney'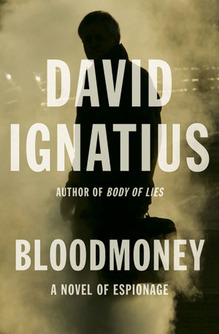 Yes, yes, you should read all the first-rate newspaper and journal and online entries you can find about the tangled relationships among the United States, Pakistan, the CIA, Pakistan's ISI, the Taliban in Afghanistan, the Tehrik-i Taliban in Pakistan, et cetera.
But if you would like to see those same themes explored in a very accomplished spy thriller, look for Bloodmoney, by David Ignatius, whose official publication date is a few weeks away but which, if the publisher has its wits about it, should be hustling toward the bookstores at this instant. Ignatius (disclosure: a longtime friend of mine, who doesn't know I am writing this, or even that I've read this book) has in his day-job incarnation been a reporter, editor, and in recent years a columnist for the Washington Post. He has also over the past quarter-century written what is now quite a long series of elegant spy fiction. To mention only a few of the best known: Agents of Innocence, his first; Body of Lies, made into a Leonardo DiCaprio-Russell Crowe-Ridley Scott movie; and the recent The Increment, which assumed great roman a clef significance when news of the Stuxnet virus and its effect on Iran's nuclear program was revealed.


This new book is not about the hunt for bin Laden. But a lot of it is set in Pakistan, and all of it concerns the ways in which the Pakistani and American intelligence services trust and mistrust each other -- and the things they conceal, reveal, and misleadingly disclose. When writing the book Ignatius could not have guessed the way the news of this week would heighten interest in exactly that relationship. But it has, and you won't regret spending time with Bloodmoney.