Barcelona Apartment Packs a Whole House Into 258 Square Feet
A penthouse resembling a giant puzzle box, with compartments filled with a tiny kitchen, a bathroom, and more
After I posted Gary Chang's 344-square-foot Hong Kong apartment, I thought I'd pretty much seen the pinnacle of morphing possibilities for TINY. Recently, when I found myself riveted by this video of photographer Christian Schallert's 258-square-foot Barcelona apartment (approximately 11 feet by 23 feet): a former pigeon loft re-envisioned by designer Barbara Appolloni. (Check out the "before" shots in the beginning!) I've seen this clever configuration of cubes likened to Legos, but I find the image misleading. This completely built-in, every-need-and-square-inch-considered space is like one of those Chinese puzzle boxes that suddenly open to reveal hidden chambers; everything is hidden behind walls until Schallert wants to access it. It is an "action apartment", given great charm by the stunning view and penthouse feel.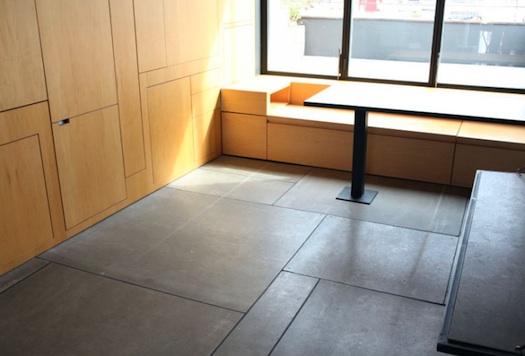 Schallert says he was inspired by his childhood summer spent by a lake and the small, wonderfully designed boats he saw. Japan was another influence. Says Schallert:
At the end of the day, what do you really need for living? You need a nice comfortable mattress and nice clean sheets, running water, shower and a stove to cook on...You don't need to much stuff.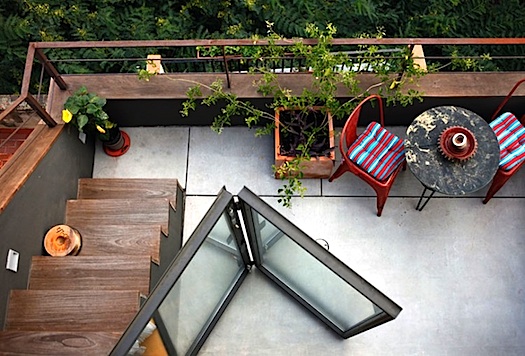 ---
This post also appears on The Improvised Life.
Images: Better Living Through Design