South African Journalist Missing in Libya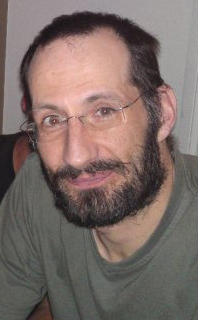 The South African government has formally
requested
U.S. assistance in finding South African freelance photographer Anton Lazarus Hammerl, who went missing in eastern Libya on April 5. The last known contact with Hammerl was a phone call to his wife the previous evening. He had planned to photograph the ongoing conflict between rebel and government forces and to later find an outlet to buy the photos.
Hammerl was originally thought to have been detained alongside three other journalists: American Clare Morgana Gillis, a freelancer who writes for The Atlantic and USA Today; American James Foley of GlobalPost; and Spanish photographer Manuel Varela de Seijas Brabo. Libyan witnesses saw government troops apprehend three journalists outside Brega on April 5. An investigation by Human Rights Watch into that incident concluded that all four missing journalists had been taken together. However, it is now believed that Hammerl was not with the other three at the time.

Gillis, Foley, and Brabo were seen on Thursday at a detention center in Tripoli, where they were reportedly being treated well. However, the Libyan government does not currently acknowledge that it is holding the journalists and has not allowed any outside diplomats or journalists to visit them. The Atlantic could not confirm whether Hammerl was also present at the detention center.

U.S. State Department officials in Tunisia, who are working toward the release of the journalists, have been unable to contact their South African diplomatic counterparts there, according to a State Department spokesperson. The South African diplomatic mission to Libya, which evacuated when fighting began there, is now planning on returning to Tripoli, a South African government official in Pretoria told The Atlantic.

Over the weekend, South African President Jacob Zuma traveled to Tripoli as part of an African Union delegation, raising hopes that Zuma might personally negotiate Hammerl's release. After the trip, South African spokesperson Zizi Kodwa told reporters that Hammerl's status "could not have been discussed" during the trip and was not raised by any members of Zuma's delegation.
The Atlantic, as well as GlobalPost and USA Today, are coordinating with Human Rights Watch, the U.S. State Department, and foreign government officials based in Tripoli to ascertain Hammerl's location and work toward his safe release.
See Also: White House Calls for Release of Journalists Detained in Libya (Apr. 11)
Detained Journalists Thought to Be Held in Tripoli Jail (Apr. 10)
Reporters Detained in Libya Remain in Government Custody (Apr. 10)
Detained Journalists Believed to Be in Libyan Government Possession (Apr. 8)
Atlantic Reporter Detained in Libya (Apr. 7)
Photo courtesy Hammerl family