Reporters Detained in Libya Remain in Government Custody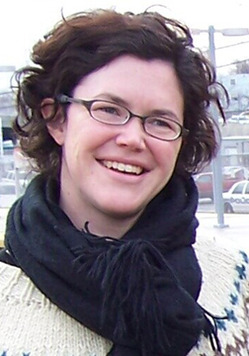 Five days after being detained by Libyan troops, four journalists, including a freelance reporter who works for The Atlantic, are missing but believed to be in government custody. Libyan government officials say they will be brought to Tripoli, according to Western journalists in that city.
Clare Morgana Gillis, a U.S. citizen who has been writing as a freelancer for TheAtlantic.com and USA Today, was detained along with James Wright Foley, also American and a writer for GlobalPost; Spanish photographer Manuel Varela de Seijas Brabo; and South African photographer Anton Lazarus Hammerl. On Thursday evening, CNN's Nic Robertson and others in Tripoli reported that the Libyan government had acknowledged that the four journalists are in their possession. Reports indicate that the journalists are en route to Tripoli, but these accounts cannot be confirmed.
In past such cases, Western journalists detained by the Libyan government are taken to Tripoli where the Turkish embassy, which is currently representing U.S. interests in the country, arranges for their release.
Atlantic editor James Bennet said the magazine is coordinating with the U.S. State Department, with local Spanish and South African consulates, and with Western journalists and foreign government officials based in Tripoli. Likewise, GlobalPost and USA Today are working with The Atlantic to determine the status and location of the four journalists and to secure their release. "We are concerned that, despite reports Clare and the other three journalists are in the hands of the Libyan government, no diplomats or independent journalists have yet had access to them," said Bennet. "We continue to appeal to the Libyan government to release Clare and our other colleagues promptly and safely."
See Also:South African Journalist Missing in Libya (Apr. 12)
White House Calls for Release of Journalists Detained in Libya (Apr. 11)
Detained Journalists Thought to Be Held in Tripoli Jail (Apr. 10)
Detained Journalists Believed to Be in Libyan Government Possession (Apr. 8)
Atlantic Reporter Detained in Libya (Apr. 7)

Photo courtesy of Gillis family