Detained Reporter Clare Gillis Says She Is Alive and Well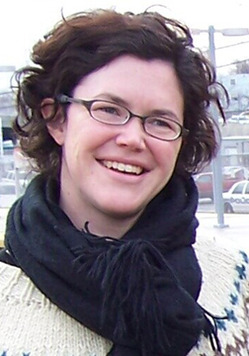 Sixteen days after she was detained by the Libyan government, journalist Clare Morgana Gillis made her first direct contact with outsiders in two weeks today, telling her parents in a 15-minute phone call that she is in good health and being held in a women's civilian jail in Tripoli.

Her parents, Jane and Robert Gillis, said they were happy to learn she was safe but are concerned that she has not been released. "We were so relieved to hear from our daughter after having heard nothing for 16 days," Robert said. "We still urgently appeal to the Libyan government to let her come home." He called this a "hopeful first step" in Clare's safe return.
Gillis was detained April 5 while reporting on the situation in Libya for The Atlantic and USA Today. She was taken outside Brega, in eastern Libya, with two other journalists, American reporter James Foley of GlobalPost and Spanish photographer Manuel Bravo of European Pressphoto Agency. The three journalists had been moved to Surte and eventually to Tripoli, where they were kept in a coed military facility for approximately two weeks. Gillis told her parents that they communicated with each other by speaking through emptied-out electrical outlets.
The journalists were split up earlier this week when Gillis was moved to the women's prison, she said. She described the prison uniforms as "pink pajamas" and said most of her fellow inmates spoke only Arabic.
Gillis said that Anton Lazarus Hammerl, a photographer with South African and Austrian citizenship, had not been with them when they were detained. Earlier reports had suggested that Hammerl, who went missing in eastern Libya on the same day, had been traveling with Gillis's group at the time. His location and status remain unknown.
After speaking with their daughter, her parents reported she has not been mistreated. Despite the family's appeals, the Libyan government has still not allowed a foreign diplomat or humanitarian worker to visit Gillis. "We're hopeful but there is a lot more that must happen," Robert said. "This is a first step."