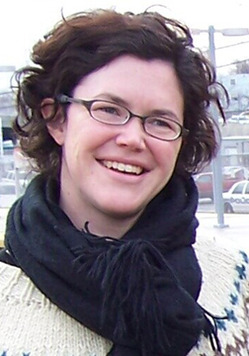 Three weeks after being detained by Libyan government troops, U.S. journalist Clare Morgana Gillis made a second call home to her parents. Gillis, who also called on Thursday, April 21, said she was being treated humanely and in civilized conditions.
"We were glad to hear from our daughter again," Jane Gillis, her mother, said. "We urgently appeal to the Libyan government to let her come home immediately." She expressed concern that no outside diplomat or humanitarian worker has been allowed to visit Clare during her detention.
A freelance reporter writing for USA Today and The Atlantic, Gillis has been held in a civilian women's prison in Tripoli for about a week. She was detained outside Brega on April 5 along with two other journalists, American reporter James Wright Foley of GlobalPost and Spanish photographer Manuel Bravo of European Pressphoto Agency. The three journalists were held together in a coed military facility for about two weeks but were separated when Gillis was moved to the civilian prison. Both Foley and Bravo called home on Saturday, April 23.
A fourth journalist who was detained separately on April 5, freelance photographer Anton Lazarus Hammerl, has not called home or had any outside contact. Hammerl is a dual citizen of South Africa and Austria On Monday, a spokesman for the Austrian Foreign Ministry said that they believe that Hammerl is alive and well and will be allowed to call home soon.
Also on Monday, White House spokesman Jay Carney was asked at the daily press briefing for an update on efforts to secure Gillis' release. "I think what I've said is -- and what I'll continue to say -- is, we're obviously very concerned," he said. "We oppose the detention of journalists, human rights activists and others, and we're doing what we can to help in this situation. To comment further would be counterproductive."