Detained Journalists Thought to Be Held in Tripoli Jail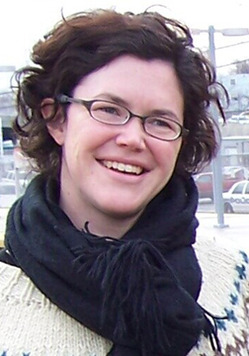 A group of journalists who were detained by Libyan troops on Tuesday are now believed to be in a government detention center in Tripoli. They were last seen in the facility on Thursday, The Atlantic has learned, where they were being treated well by government captors. But after six days in detention, they have not been allowed contact with anyone outside of the Libyan government, which has not acknowledged it is holding them.
Clare Morgana Gillis, a U.S. citizen who has been writing as a freelancer for TheAtlantic.com and USA Today, is thought to still be at the detention center, along with James Wright Foley, also American and a writer for GlobalPost, and Spanish photographer Manuel Varela de Seijas Brabo. The Atlantic could not confirm whether Anton Lazarus Hammerl, a South African photographer who was detained on Tuesday along with the others, was also present in the center.
No one outside the Libyan government is believed to have been alerted to their presence in Tripoli. In past cases of Western journalists detained in Libya, typically either a Turkish diplomat or Western reporter is allowed to briefly make contact with the journalists shortly after their arrival in Tripoli.
"We're relieved to hear that at least three of the missing journalists have been seen in official detention in Tripoli," said Atlantic editor James Bennet. "We're calling on the Libyan government to release all four as quickly and safely as possible, and, in the meantime, to let foreign diplomats or journalists visit them."
See Also:South African Journalist Missing in Libya (Apr. 12)
White House Calls for Release of Journalists Detained in Libya (Apr. 11)
Reporters Detained in Libya Remain in Government Custody (Apr. 10)
Detained Journalists Believed to Be in Libyan Government Possession (Apr. 8)
Atlantic Reporter Detained in Libya (Apr. 7)
Photo courtesy of Gillis family