Detained Journalists Believed to Be in Libyan Government Possession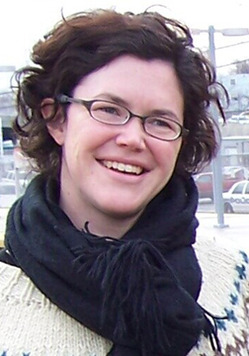 Four journalists who were detained on Tuesday by troops loyal to Muammar Qaddafi are now believed to be in the possession of the Libyan government. The government is transporting them to Tripoli and says it plans to release them, according to Libyan officials and Western journalists in Tripoli. On Twitter, CNN's Nic Robertson said that the journalists are thought to be safe.
The detained journalists include American Clare Morgana Gillis, who has reported from Libya for TheAtlantic.com and other news outlets since early March. Also in custody is James Foley, a U.S. journalist with GlobalPost.com; Manu Brabo, a Spanish photographer; and Anton Hammerl, a South African photographer. They were detained while reporting outside of Brega, which is near the front lines of fighting and currently under government control.
The chief spokesman for Qaddafi, Musa Ibrahim, has acknowledged that the journalists are in government possession and are on their way to Tripoli, Western journalists in Tripoli told GlobalPost. Former U.S. Congressman Curt Weldon, who is currently in Tripoli, is also in contact with senior Libyan officials regarding the journalists and is urging their release.
Human Rights Watch's Peter Bouckaert, who has been working from Libya on the journalists' release, told The Atlantic and Global Post that their treatment is likely to have improved now that front-line troops have handed them off to ministry officials. "Things normally look up from here," he wrote in an email.
The Atlantic is coordinating with Human Rights Watch, the U.S. State Department, journalists based in Libya, and foreign government officials based in Tripoli for the immediate and safe release of the four detained journalists.
See Also:South African Journalist Missing in Libya (Apr. 12)
White House Calls for Release of Journalists Detained in Libya (Apr. 11)
Detained Journalists Thought to Be Held in Tripoli Jail (Apr. 10)
Reporters Detained in Libya Remain in Government Custody (Apr. 10)
Atlantic Reporter Detained in Libya (Apr. 7)
Photo courtesy of Gillis family