Atlantic Reporter Detained in Libya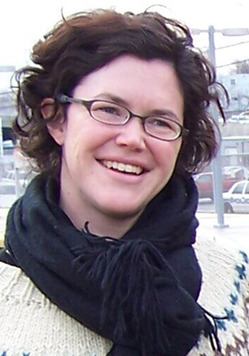 Clare Morgana Gillis and three other journalists have been taken into custody
Forces loyal to Libyan leader Muammar Qaddafi captured four journalists on Tuesday at around 1 p.m. local time a few miles outside of Brega, which is currently under government control. One of the reporters, Clare Morgana Gillis, has reported extensively for TheAtlantic.com from Libya during the civil war. Several Libyan rebels witnessed loyalist troops stop a car carrying the journalists at an intersection where there had been recent fighting. The troops took the four journalists into custody, released the driver, and destroyed the car with an RPG. The rebels later recounted the incident to reporters with The New York Times, who alerted Human Rights Watch in turn.
Gillis, who had reported several times from Brega and the surrounding area, was traveling with James Foley, an American freelance contributor to GlobalPost.com, as well as Manu Brabo, a Spanish photographer, and Anton Hammerl, a South African photographer. Gillis, also American, had graduated this spring from Harvard University with a Ph.D. in medieval history. Gillis has also reported from Libya for USA Today and The Christian Science Monitor. The current location of the four journalists is not known.
In past cases, journalists captured in eastern Libya have been taken to Surte within 48 to 72 hours, at which point they are transferred to the Ministry of Foreign Affairs. The Turkish embassy in Tripoli then typically negotiates the journalists' release with the Libyan government. In late March, four New York Times journalists were captured under similar circumstances and released after six days.
The Atlantic learned of Gillis's capture on Thursday morning and is coordinating with Human Rights Watch, Global Post, and Libyan government officials to ascertain the current status and location of the journalists. U.S. State Department officials are also working for the journalists' release, and Human Rights Watch said it had notified NATO of their likely location.