Crowdsourcing China Labor Strikes
by Ella Chou
China Strikes is a great new example of crowdsourcing. It maps out labor strikes in China on Google Maps and categorizes them by industry.
Though the site is just getting started, the screenshot below can show how much internal unrest the Chinese authority deals with on a daily basis, which could have significant effects in their dealings with the West. It's not a surprise, for instance, to see a concentration of strikes in Guangzhou, where the export manufacturing industry (along with that in other coastal provinces but with less density) was hard hit in the financial crisis, and the migrant workers these factories employ would arguably suffer the most in the case of a bold exchange rate adjustment in the direction United States is pressuring for.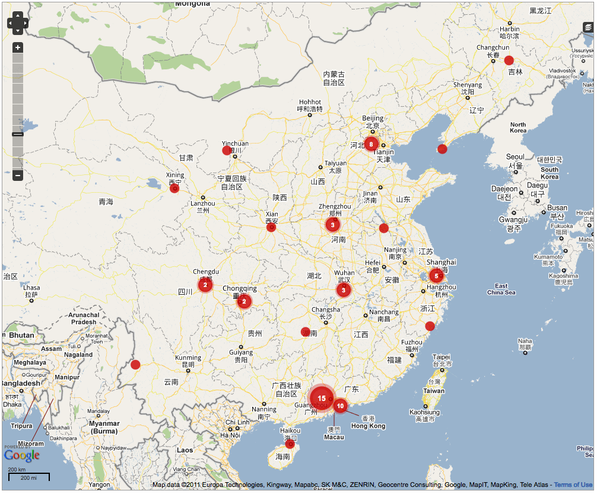 Ella Chou, who grew up in Hangzhou, China, is a graduate student in Regional Studies - East Asia at Harvard University, concentrating on law and social change.