China Scenes: Yulin, Guangxi
by Brian Glucroft
Jim asked me to share some of my photos -- especially those "from the parts of the country left off standard tour routes" in China. So periodically I'll be posting photos from a variety of regions.
My goal is not to paint a full story of China with a short series of photos - that is simply not possible.  However, I do hope to add some color to your understanding of the people & places of a very large country.  I'd be particularly interested to hear any thoughts or questions about the photos.  For example, things that you find interesting, puzzling, etc.  As always this week, you can reach me (and any of the other guest bloggers) here.
My earlier post warning of Chinese children training for a potential attack used evidence gathered in Yulin, Guangxi.  Here is a photo of a less nefarious scene in Yulin at a street market in the central shopping district: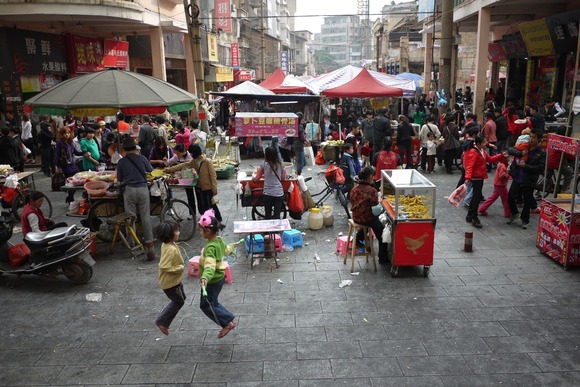 Based in Shanghai for over 4 years, Brian Glucroft has worked as a researcher in the user experience field for online services, electronic devices, and software companies, including Microsoft China, and has a new blog at Isidor's Fugue.