China Scenes: Dunhua, Jilin
by Brian Glucroft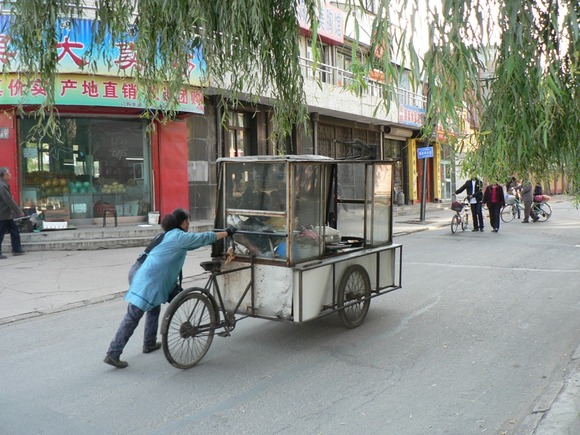 I've been pushing ahead with a post regarding an old favorite topic here -- Google and China -- but it still needs some work.  In the meantime, another series of photos, this time from a location in northeast China --
Dunhua, Jilin
.  I chose to come to Dunhua because I was traveling from Yanji to Jilin City and wanted to stop somewhere in between.  I knew nothing about the city except its location on a map.
After arriving at the long distance bus station and walking around looking for a place to stay, it proved to be a surprisingly interesting area, especially the village towns that surrounded the central district of the city.
Central district


Based in Shanghai for over 4 years, Brian Glucroft has worked as a researcher in the user experience field for online services, electronic devices, and software companies, including Microsoft China, and has a new blog at Isidor's Fugue.