New at The Atlantic: The Democracy Report
An unexpected wave of democratization reshaped the world not so long ago. Could it happen again now?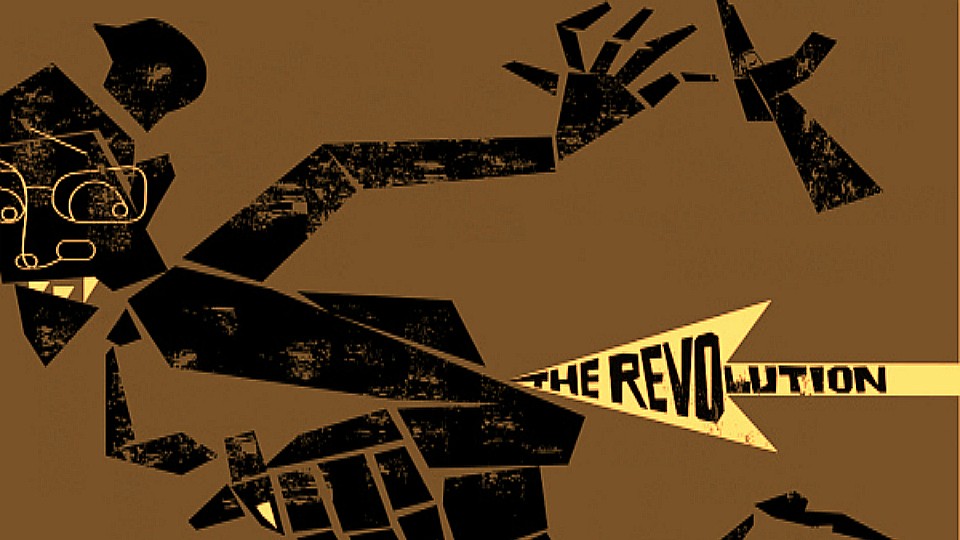 When Portugal's Estado Novo dictatorship fell in the Carnation Revolution of 1974, and through months of political turmoil afterward, it wasn't particularly obvious that Portugal would end up a democracy: It had never been one before; in fact, for most of the 20th century it had been under authoritarian rule. Next door in Spain, the also-authoritarian regime of Francisco Franco regime seemed plenty stable. And throughout the West, journalists, intellectuals, and academics tended to assume that the whole Iberian peninsula—along with most of Latin America—wasn't fit for democracy on account of its Latin-Catholic social mores. Similar ideas about Asia's and Africa's ostensible incompatibility with democracy were super-common.
At the time of the Carnation Revolution, only 41 of the world's then-150 states were democracies, and most of these were first-world, advanced-industrial economies. But after Portugal pulled off its big democratic transition in the mid-'70s, Greece and Spain followed, leading to to what Samuel Huntington called the "third wave" of democratization globally: During the '80s, civilian governments replaced military rulers across Latin America, eventually including Chile; Ferdinand Marcos's dictatorship fell in the Philippines; military rule ended in South Korea; and martial law was lifted in Taiwan, beginning a 10-year democratic transition there. By 1990, between the fall of the Berlin wall and the collapse of the Soviet Union, most Eastern European countries were holding meaningful elections. Also in 1990—the year a watershed democratic transition got underway in Benin, and the same year Nelson Mandela was released from prison in Apartheid South Africa—there were just three democracies on the African continent; only seven years later, the majority of African states were holding competitive elections. (For a fuller retrospective of the third wave, see Larry Diamond's "Universal Democracy?")
Until now, North Africa and the Middle East have remained mainly unmoved by this current (Israel, Lebanon, and our own attempts to engineer democratization in Iraq over the last decade notwithstanding). That seemed maybe to be changing in 2009, with Iran's Green Revolution. And it appears decisively to be changing now—in Tunisia, Egypt, Libya, and potentially across the region.
Here and in other areas of the world hit by the third wave, there's been ideological resistance, endemic corruption, and daunting regression offsetting the advance of democracy. But of the almost 200 states in existence around the world today, 123 are democratic, and no form of government has anything close to the broad global legitimacy theirs does.
No, none of the countries affected by today's pattern of fast-replicating protest movements is obviously in the midst of a real transition to democracy, and we can't really tell yet how close to one any of them might be. In some cases, as in Yemen, it's not even clear that anti-government agitation will organize itself around of democratic goals at all. And it remains entirely possible that the regional momentum building since the outset of this year's Jasmine Revolution in Tunisia will stall, or that the democratic hopes driving this momentum will end up crushed, whether abruptly by force or gradually by political failure.
But here at The Atlantic, the idea of democracy strikes us nevertheless as the right frame for looking at the broader story around these uprisings. This isn't just because the story is ultimately tough to scope in regional or cultural terms—though it is: It's North African but also Middle Eastern; it's Arab but also Berber and Persian; it's Muslim but also secular. And it's not just because the story is ultimately impossible to imagine apart from its global history—though it's that, too: Without the third wave having normalized democratic ideas internationally, and without the proliferation of Western social media, we wouldn't have the Arab social movements we now have. It's also because the story is already affecting global events as much as it's been affected by them: While the idea of democracy has rapidly gone from a latent aspiration among Arab peoples to a manifest threat to Arab political orders, Arab mass protest movements have almost as rapidly created powerful demonstration effects, influencing others not just throughout the region but around the world—including scenes as geographically remote as Zimbabwe and China.
From the escalation of protests in Tunisia, through the revolution in Egypt, the current crisis in Libya, and the ongoing demonstrations in Yemen, Bahrain, and elsewhere, to the unprecedented ways in which social technology has changed the political game in country after country, The Atlantic has been on the regional story in the Middle East and North Africa with some of the sharpest and most creative reporting and analysis we have going. As of today, we've also launched a special section at TheAtlantic.com, The Democracy Report, bringing this coverage together from across our channels (International, Technology, Politics, and others). So check back, read around, and stay with the discussion—down in the comments, on Facebook, or on Twitter.