Orbital View: Montreal at Night
Via the International Space Station: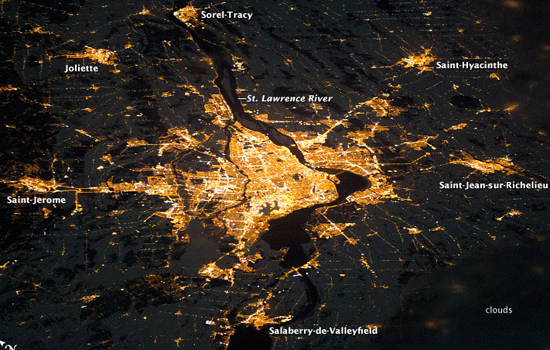 On Christmas Eve, an astronaut on the International Space Station took this photo of the city of Montreal. Situated on the St. Lawrence River, Montreal is the largest city in Quebec and is renowned as a center of food, culture, and all things Francophile.
In the image above, the metropolitan core is surrounded by six outlying urban areas, each with its own cluster of golden lights.