Orbital View: Russian Volcanoes, From an Angle
Via NASA's Expedition 25 crew: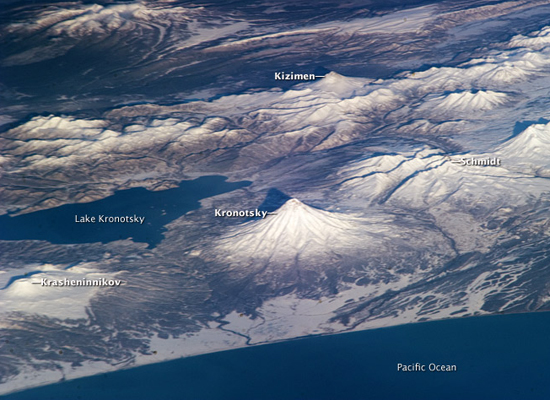 Astronauts on the International Space Station used a digital camera to take this photograph of volcanoes on Russia's Kamchatka Peninsula. What's unique about this photo--and International Space Station photography in general--is its oblique perspective. Whereas many satellites can only capture images from directly above, astronauts are able to view landscapes from the side, providing a more complex and representative view.
The Kamchatka Peninsula, just a hop across the Bering Sea from Alaska, contains 114 volcanoes that have erupted in the past 12,000 years. None of the volcanoes in this photograph have erupted since 1928.