Orbital View: Phytoplankton off New Zealand
Via NASA's Aqua satellite: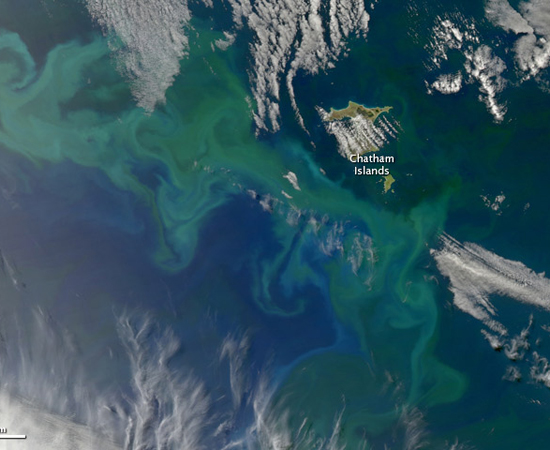 The ocean around the Chatham Islands, off the coast of New Zealand, is particularly fertile--and a carbon sink. Two currents meet around the islands, supplying each with the nutrients and iron fertilizers the other lacks.
The mingling currents foster huge blooms of phytoplankton (the green swirls in the image above), which in turn support huge numbers of fish. The phytoplankton blooms, which are essentially underwater plants, are strongest in the spring (currently enjoyed by those lucky enough to live in the Southern Hemisphere).