OK, It Seems the Panda-Men Are Real
Yesterday I mentioned what I thought was an amusing but crude hoax: a story out of Chengdu about panda-handlers who dressed up as pandas to avoid spooking little cubs. Eg: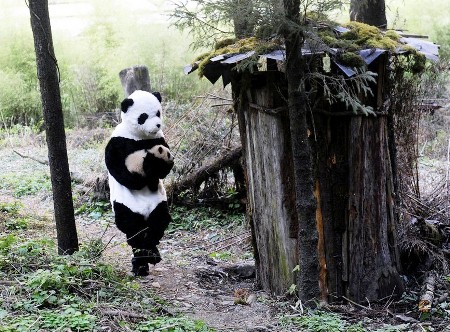 Turns out, it's real. I have received several confirmations, of which the most categorical is this:
>>I can promise you that the researchers really have Panda suits- I have seen them as we share space with these dedicated folks in Wolong.

 

Matthew Chapa

Panda Mountain

Ecotourism Director

www.pandamountain.org <<

I should have had more faith in the realm of the possible in China. Thanks to all for clarifications. And, here's a
slide show
of what Wolong looked like before the earthquake. Plus, some use of pandas as political artwork in the Beijing Metro,
here
.