The latest in the NYT's presentation of of Wikileaks documents, focusing on Chinese government efforts to control the internet in general and Google in particular, has just gone up on the NYT site. It is absolutely riveting for anyone interested in any of the component elements (Google, China, The Internet, etc; previous Google-China postings here.)
Read the NYT report for yourself here, with links to specific cables. Later this afternoon, on NPR's Weekend All Things Considered, I will be discussing this with Audie Cornish. [Segment is here.] But at first glance, here are the details that jump out at me.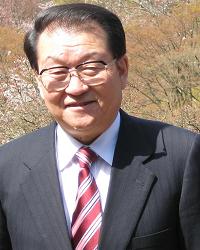 - The role of Li Changchun. He is the propaganda chief for all of China -- that's him at right --  a 66-year old electrical engineer with very limited experience outside the country or its governing hierarchy. He reportedly was incensed to discover "critical" remarks when he did a Google search of his own name (a mistake even if you're not a senior Chinese Communist official) and was inspired to kick off a campaign to make Google's life difficult inside China.
- The bogusness of the 'Netizen' argument. When the Google-China showdown began, a number of Chinese web commentators said that Google was simply looking for a face-saving way to get out of a market where it was coming in second to Baidu. That was ridiculous- sounding at the time (as I argued here), and this evidence suggests that it was always flatly wrong. The Chinese government was concerned about Google because it seemed potentially so strong (and attractive), not because it was in any way weak.