Orbital View: Kathmandu, Nepal
Via NASA's International Space Station: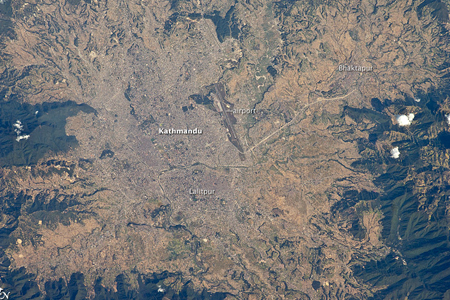 Nepal claims most of the Himalaya mountain range. According to archaeological evidence, Nepal's capital, Kathmandu, and its nearby sister cities, Lalitpur and Bhaktapur, show signs of human development dating back 2,000 years. Between 2.8 million and 10,000 years ago, the Kathmandu valley was covered by a lake. Later, it drained in part because of tectonic uplift and faulting, which led to mountain building.