How Did I Miss This? (Competition for China Daily Dept)
If you have felt shortchanged on news with an Official Chinese Government perspective, relief is at hand! Yesterday Xinhua ("New China") News Agency launched its worldwide English TV network.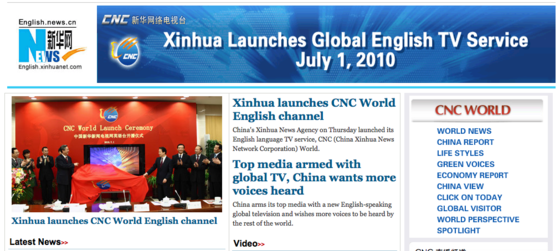 We lose Larry King, yet we gain Xinhua. There is a balance to life's patterns. Indeed, the connection is closer than that: Xinhua TV will be available on US cable systems late this fall, at just the time we are dealing with Larry K's departure. " 'Congratulations on the start of a most exciting venture. We wish you well and welcome Xinhua to the family of international news broadcasters,' Steve Capus, president of NBC News, said in a letter." He speaks for us all.